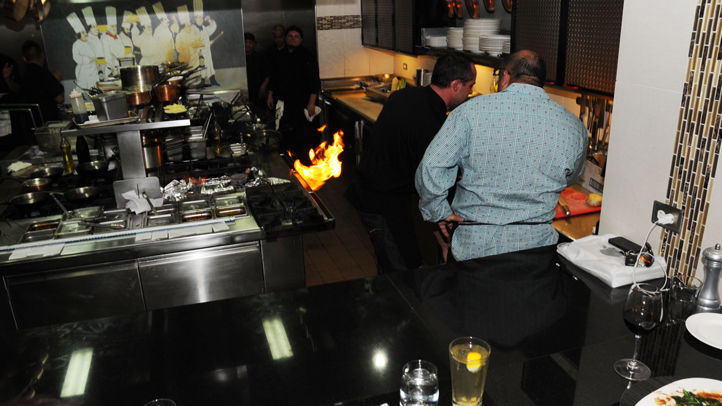 Things got a little hot during a "Hell's Kitchen" watch party at a Dallas restaurant Monday night.
A small fire broke out at Nosh Euro Bistro off Oak Lawn Avenue near Highland Park. One of the restaurant's line cooks is a contestant on the Fox reality TV show.
The fire started in the middle of Monday's show after one of the gas stoves wouldn't turn off.
All the guests exited the restaurant, laughing and drinks still in hand. Soon after, everyone went back in and had dessert on the house.
"We had a full parking lot of patrons, and it was kind of chaotic, and we had to close early," chef Jon Stevens said.