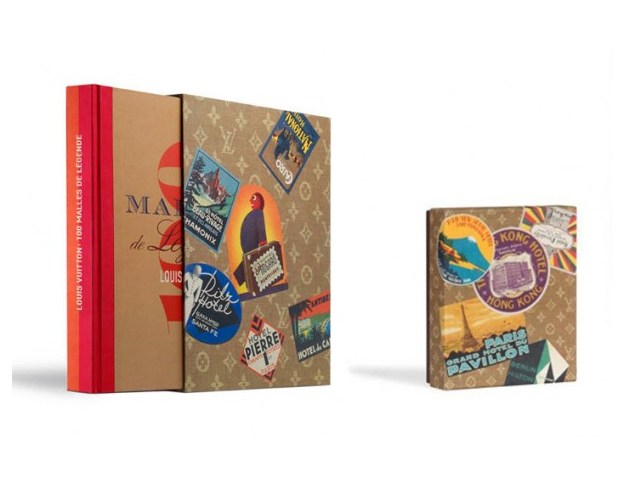 Tired of trying to track down the perfect gift for the fashion obsessed on your Christmas list? Consider giving them something that doesn't go out of style.
We recommend any of the amazing books and DVD's available right now that give you a behind-the-scenes glimpse at the business of fashion and its' icons. Read on for our top 10 picks.
1. Louis Vuitton: 100 Legendary Trunks. This book is gorgeous, collectible, and represents the ultimate coffee-table book for the style conscious.
2. The Karl Lagerfeld Diet; by Dr. Jean-Claude Houdret. Hilariously tongue-in-cheek and filled with great images of the world's most recognizable designer.
3. Seamless. This is the second fashion-centric movie from Douglas Keeve - his first was the Issac Mizrahi documentary, "Unzipped" - and it's a fun if gritty look at 10 young designers trying to make it in the business. Strong cameos from the likes of Vera Wang add drama.
4. D.V.; by Diana Vreeland. A true original, Vreeland's autobiography is quirky, witty, and full of anecdotes about everyone who's anyone - Jackie Kennedy and other royalty included.
5. Coco Before Chanel. Starring Audrey Tatou, the movie is a delightfully different take on a woman about whom so much has been written and recorded.
6. That Extra Half an Inch: Hair, Heels, and Everything In Between; by Victoria Beckham. You cannot read this book without laughing aloud at many of Beckham's musings. Pure entertainment.
7. Valentino: The Last Emperor. Even the non-fashionable can't resist this all-access, beautifully shot look at Valentino's life, homes, and final collection.
8. The End of Fashion: How Marketing Changed the Clothing Business Forever; by Teri Agins. A hard look at the way haute couture has become filtered by consumer tastes and profitability. Interesting and filled with cool stories of the history of fashion's most prominent houses.
9. Joan Rivers: A Piece Of Work. The directors of Darfur documentary, "The Devil Came On Horseback," take an unexpected turn with this movie. Rivers allowed them nearly complete access to her world and struggles; it's a very watchable look at style's harshest critic.
10. The September Issue. Anna Wintour stars in this insider's look at the making of Vogue's most important annual issue. The movie received enormous hype, and we love it because of it's splashy, energetic take on subject that has serious cache in the fashion business.
Pick up any of the above at Amazon or check your local retailers.
Copyright FREEL - NBC Local Media