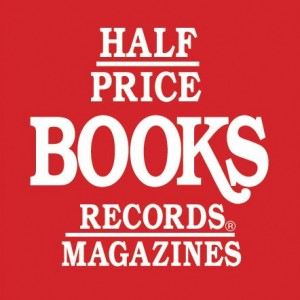 The deals are rolling this week!
If you're a fan of Half-Price Books, you are going to LOVE this!
From now until Sunday you can score additional savings on top of the regular HALF PRICE! Click here for the coupon.
Wednesday & Thursday (7/14 - 7/15) = 30% off any single item
Friday & Saturday (7/16-7/17) = 20% off any single item
Sunday (7/18) = 50% off any single item
I'm hanging on to this baby until Sunday! I LOVE shopping the clearance section, so make sure you check it out for even more savings!
Limit one coupon per person, per visit.