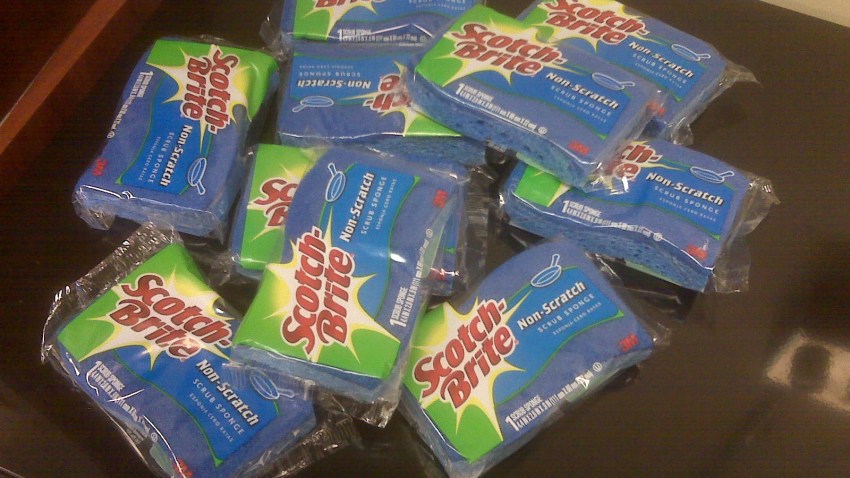 Important Detail: Tomorrow (Tuesday 3/30) is your last chance to grab this deal as it is part of the March to Savings event going on right now!
To find out more about this week's March to Savings event, click here.
Scotch Brite Sponges 50¢ (after $4 savings)
**Buy in increments of 8 (Mix & Match)
- Use 75¢/2 coupon from 3/7 SS
= 13¢ each!
I ran to Kroger over lunch & bought 16 (used 8 coupons). I managed to give away 6 before making it back to my office, so there are only 10 pictured!
Total cost for 16 sponges = $2.17