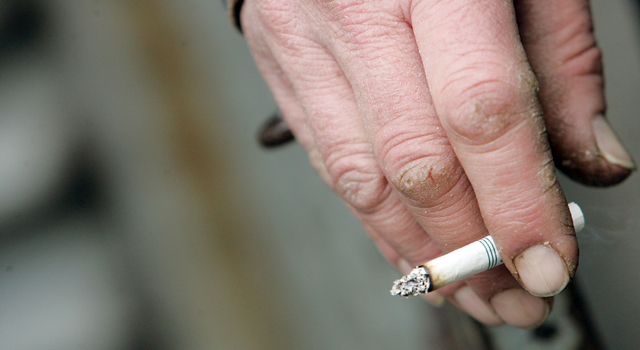 Interactive maps can be so entertaining, and such wastes of time.
Slate, in its Slate Labs section, just published one of those clicky maps that shows the percentage of daily smokers in the United States broken down by state, county, and age groups.
Texas ranks somewhat surprisingly low on the list at 10 percent of its residents smoking daily. Utah either tops or bottoms that list, depending on how you see it, at 7 percent, and Kentucky accounts for the opposite end of the spectrum at 19 percent.
Zeroing in on the county level in Texas — because who cares about the rest of the country? — 18 percent of Dallas County residents smoke compared to 20 percent in Tarrant.
Grayson and Ellis counties tie at 26 percent, and think again if you think I'm going through the other 250 counties in the state.
And word, young smoker: the percentages tend to drop precipitously when the map reflects only the age group of 56 and older, and that might not be because older folks quit.
Well, they do, but it might just be because they quit doing everything else … like living.
Bruce Felps owns and operates East Dallas Times, an online community news outlet serving the White Rock Lake area. He's now on a smoke break.

Copyright FREEL - NBC Local Media