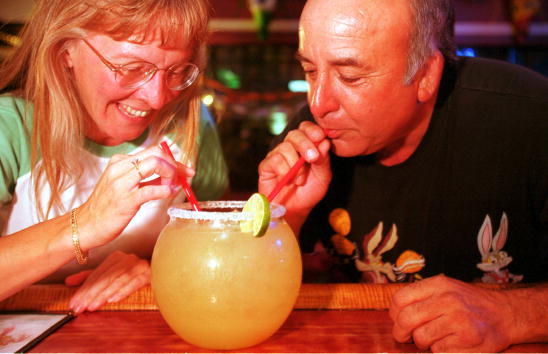 Newly-opened Rusty Taco on Upper Greenville in Dallas serves cold margaritas made with fresh lime juice.
Neither too sweet or syrupy, the brightly colored cocktails make for some nice sipping on the patio.
Pair your maragarita with a fish taco (see above) for a sweet summer snack.
Here's the recipe for you courtesy of owner Rusty Fenton, who told NBCDFW.com his margs taste like the margaritas served at Cadillac Bar years ago in Nuevo Laredo.
2.0 oz Sauza Silver
1.0 oz triple sec
1.5 oz fresh lime juice
1.5 oz simple syrup
Serve on the rocks in a salt rimmed glass and please, repeat as necessary.