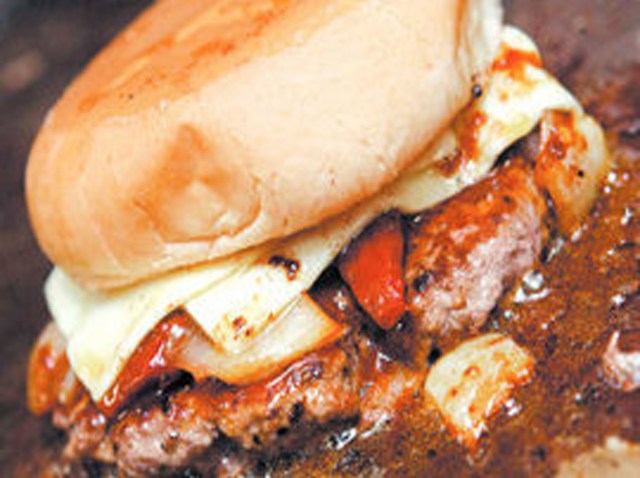 Here's a recipe for Fred's Diablo Burger, straight from the Outlaw Chef and Owner of Fred's Texas Café, Terry Chandler.
Ingredients:
½ lb fresh 80/20 ground chuck beef
Half onion diced
Slice of white cheese
1 bun
1 can of Chipotle chilies in Adobo sauce
Pound out the ground chuck flat sprinkle lightly with salt and pepper. It's preferable to grill your burger on a Flat Iron, but any grill will do. Keep in mind that the flatter the meat the better.
Cook the meat slowly. Next, sauté your onions in a small cast iron skillet with a little butter as the meat cooks.

Once the onions have caramelized, throw some canned Chipotle chilies in Adobo sauce in the skillet, then deglaze with Dark Rahr Beer.
Pour your Chipotle brown butter on the meat and melt a piece of white cheese on top.

Toast and salt your bun slightly, then swipe a lil' Dijon mustard on it and top with fresh tomato slices to finish.