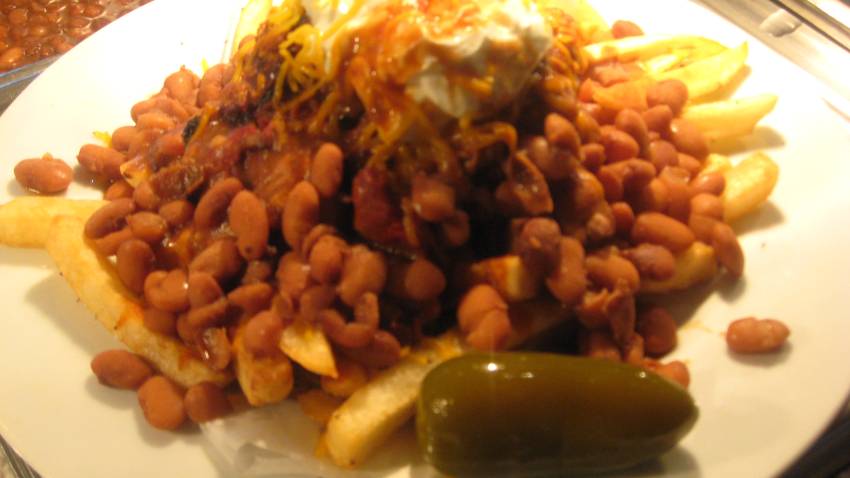 14 ounces of french fries (either frozen or fresh cut)
2-3 ounces chopped smoked brisket
Dat's Good BBQ Sauce
Sea salt to taste
Pepper to taste
2 ounces grated cheddar cheese
4 ounces of cooked pinto beans
2 tablespoons of sour cream
Place fries in hot oil and fry until crispy; place fries on plate with paper towel to absorb oil, add salt to taste. Place fries on platter; top with chopped brisket. Continue to load fries with beans, cheese, and sour cream. Add pepper to taste. Then finish by drizzling with warm barbecue sauce.