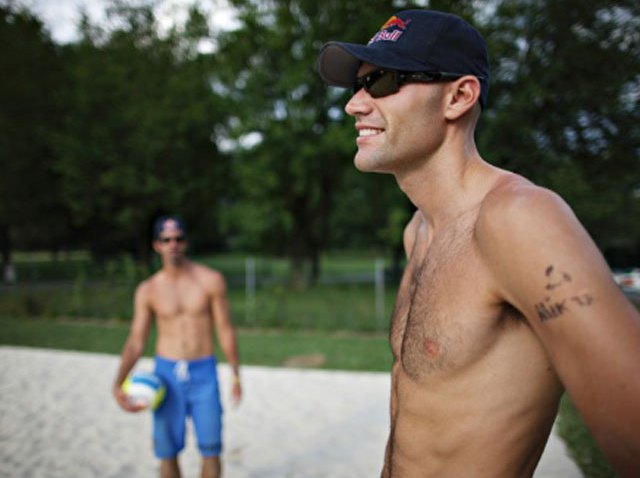 Not even the rain could keep away Olympic gold medalists Todd Rogers and Phil Dalhausser from getting in a little beach volleyball fun in downtown Dallas.
They took part in Red Bull Spiked last weekend at the House of Blues.
Teams of four fearless beach volleyball enthusiasts faced off in double-elimination, round-robin style tournament.
The teams came from Texas, Oklahoma, New Mexico and Louisiana.
The teams who ended up on top got to take on Olympians Rogers and Dalhausser.
And in the end, Jason Williams, Tony Kille, Daniel Lindsey, Wayne Young and Catherine Jansen of Team Skyline from Dallas brought their A-game.
"It was four on two, so I figured we'd lose a few matches. These guys have skills! But, I think most were a little frazzled to play us. I guess we showed them some serious beach volleyball," said Dalhausser.
In addition to the tournament, Rogers and Dalhausser hosted beach volleyball clinics for more than 120 local Dallas high school kids Friday afternoon.