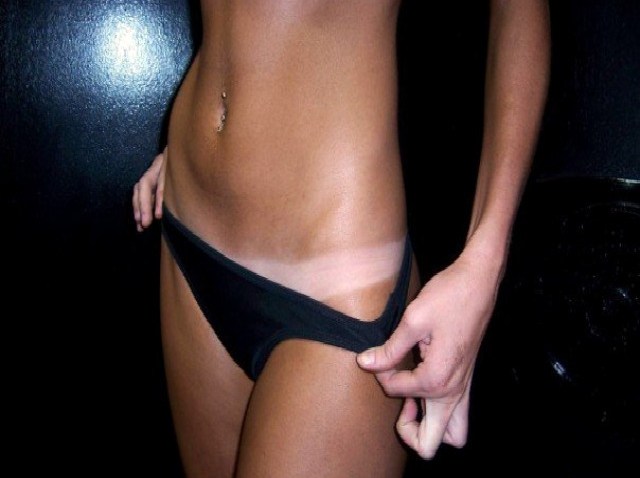 Baking for hours under a thick coat of oil is great if you're, say, a rotisserie chicken. Not so much if you're just looking for a little summer color.

We all know by now that sunbathing greatly increases our risk of skin cancer, not to mention premature aging and the occasional red-hot burn. Ouch. Sunless tanning, on the other hand, is quick, easy and can even be good for your skin.

But where to begin? The array of products in the sunless category grows exponentially each year, and choosing one that's right for you can be a little overwhelming. To make sense of it all, we've compiled a simple reference of the most popular types of tanners, as well as price ranges and product examples in each category.

Now, on with the bronzing buffet:

One Day At A Time
Now a staple of countless morning routines, Jergen's Natural Glow kicked off the gradual-tanning daily moisturizer craze. Ringing in at about $10 per bottle, there's no need to worry over perfect application of these low-maintenance products, as their effects are subtle and gradual. If you're looking for a quick fix, however, they're definitely not for you.
Examples: Jergen's Natural Glow, Nivea Sun-Kissed Beautiful Legs, Neutrogena Build-A-Tan

(Almost) Instant Gratification
For a full-fledged tan in just a few short hours, choose a traditional sunless tanning lotion. This category is also easy on the budget, falling into the $10-and-up range. Disadvantages include increased potential for streaks and (gasp!) glaring white gaps in coverage.
Examples: L'Oreal Sublime Bronze, Hawaiian Tropic Island Radiance, Clinique Self Sun Body

Spray It Forward
A favorite among celebrities and Real Housewives, professional spray products vary in price, method of application and duration of tan. Whether applied via machine or airbrush technician, the advantage of this category is that it's completely hands-off for the consumer and most products need little or no drying time. Disadvantages (at the risk of stating the obvious) include having to disrobe outside the comfort of your own bathroom. Explore prices, packages and details at each location.
Examples: South Seas Airbrush (Facelogic Spa, Highland Park and Fort Worth only), VersaSpa (Planet Tan), Mystic Tan (various locations)

Mixed Bag
This category includes mousses, towelettes and at-home sprays. To be honest, you either love 'em or you hate 'em, but one of them may be just right for you. Prices, application methods and durations will vary.
Examples: Banana Boat Summer Color Mist, Tantowel, Neutrogena Sun Fresh Foam

Finally, no matter which product you choose, exfoliate with a soft brush or mild scrub and shave all necessary parts before you get to tannin'. Also, keep in mind that not every product includes an SPF. Don't use a self-tanner in place of sunscreen or you could end up red in the face (and everywhere else).



Copyright FREEL - NBC Local Media