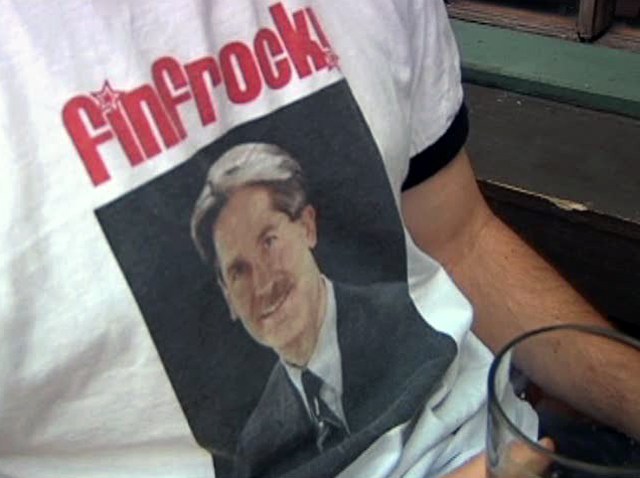 D Magazine editor Tim Rogers was spotted out and about in a fashionable frock -- a Finfrock.
The T-shirt with NBC 5 Chief Meteorologist David Finfrock's picture is the brainchild of Joe Capaso.
He made the first shirt for his weather icon, NBC 5's legendary Harold Taft.
Taft, the first television meteorologist west of the Mississippi, was on the air from 1949 until his death in 1991.
Capaso said he knew exactly to hand his first Finfrock shirt to.
"He has a fascination with David Finfrock bordering on -- it is creepy, it's not bordering on, it's gone over the border to creepy -- and so I thought Tim Rogers would really love a Finfrock shirt to go along with his David Finfrock bedsheets and pillowcases and his Finfrock posters."
And what does Finfrock think of it?
He says he will have to meet Rogers -- and find a way to snag one of those Harold Taft shirts for himself.