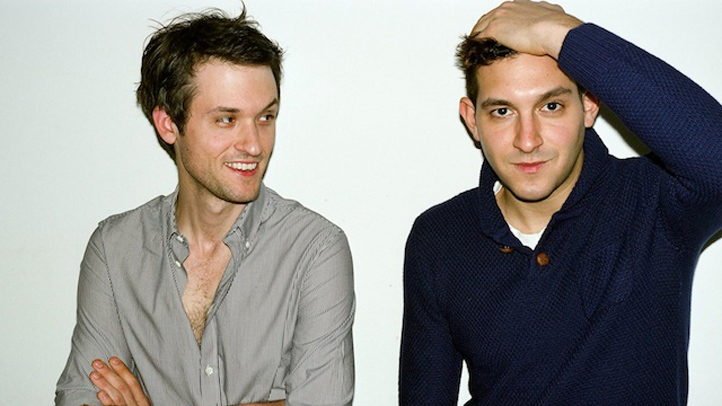 The following content is created in consultation with Capital One Bank. It does not reflect the work or opinions of NBC DFW's editorial staff. To learn more about Capital One Bank, visit CapitalOneBank.com.
Just because the temperature is beginning to drop doesn't mean it's time to start hibernating. Sure, weekends at the beach might be out of the question, but there are still plenty of fun ways to stay active this fall.
Luckily, Capital One Bank is no stranger to helping you save money so that you can put your hard earned loot toward the fun things in your life. Earn a great interest rate and free ATMs with a High Yield Checking account from Capital One Bank. Visit your local branch or CapitalOneBank.com for details.
But staying active doesn't only mean hitting the gym or going for a run. Nowadays, it's all about the adventure. Check out some of the most fun and unique events going on locally this week.
YOGA
What: Hiking Yoga
Where: Reverchon Rec/Community Center
When: Saturday, October 26. Class meets at 9 a.m. (Ongoing Saturdays)
Combining the calorie-shredding benefits of vigorous hiking, with the mind-body benefits of yoga is all the rage these days. And for good reason: Hiking Yoga is the perfect blend of cardio, core and flexibility work. Add taking in city sights over the course of 90 minutes (sessions alternate between brisk hiking intervals and calming yoga sessions) and you've got a perfectly holistic way to spend your Saturday. Expect to explore the historic Katy Trail and dress accordingly! Sign up here.
DANCE PARTY
What: Holy Ghost!
Where: Club Dada
When: Saturday, October 26. Doors at 8 p.m.
Brooklyn dance duo Holy Ghost! bring their disco-tinged tunes to Club Dada for a night of partying. After storming onto James Murphy's legendary label DFA with their breakout hit "Hold On," the longtime friends have consistently churned out dance floor destined tracks and remixes. Get to Club Dada ready to rock out. Head to Dadadallas.com for tickets.
MOUNTAIN BIKING
What: DORBA 10th Annual Campout & Trail Ride
Where: Solavaca Ranch, Glen Rose, TX
When: Friday--Sunday, October 25--27
While we might lack mountains, Texas is home to some of the best off road trails in the country. And thanks to the mild weather, we can mountain bike all fall. Meet other fat tire enthusiasts and immerse yourself in a weekend of muddy, two-wheeled fun at DORBA's annual Fall Campout and Trail Ride. Located on the picturesque Salavaca Ranch (between a 60 and 90 minute drive from DFW), terrain includes rollers, single track and creek crossings, while cozy camping sites and a pumpkin carving contest ensure you'll have fun long after you've dismounted your bike. Learn more here.