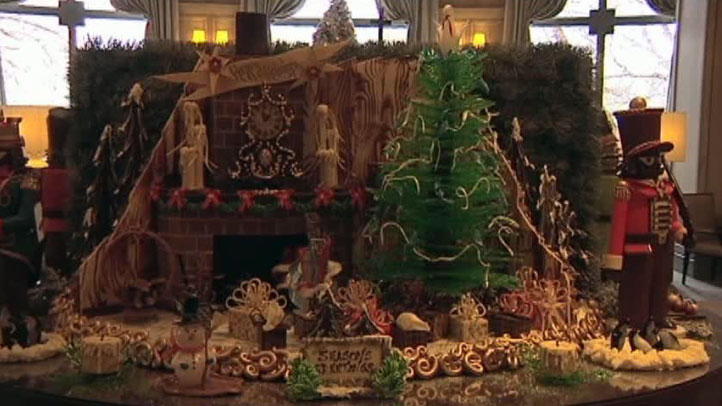 Chefs at the Four Seasons Resort and Club Dallas at Las Colinas are preparing a meal for 500 Christmas guests.
Executive Chef Christof Syre said preparations for the brunch menu took months.
"From August to basically December we look at what's seasonal, what makes sense for us, what can we work with, what's the freshest product available," said Syre.
The kitchen staff pre-ordered 15 whole turkeys months in advance. That is just a small part of what what's now in stock.
"We buy like 200 pounds of fresh rock fish, for the holidays, 200 pounds of meat products. We have like 15 different prime ribs," he said.
Syre also said that coming up with the extensive buffet menu takes collaborative effort.
"I find it very inspiring to go and talk to my individual team and say, 'hey, what's in season over the holidays? What's popular over the holidays in your country? In your area?'"
In addition to the buffet preparations, the pastry team built a chocolate centerpiece for the lobby as well as tags for the dessert items, which includes traditional cakes and cookies as well as a German favorite.
"Coming from my area we have stalin on the buffet which is mostly a dry bread with dried fruit and has a core of an almond paste in the center," Syre said.
Christmas will be a busy day for the kitchen staff, but Sous Chef Bruce Edinbyrd said he's happy to work it.
"I love it when guests are really really pleased about what they're getting," he said.
The Four Seasons is completely booked for Christmas brunch, and there's actually a waiting list to get in. The resort starts taking reservations as early as just after Thanksgiving.