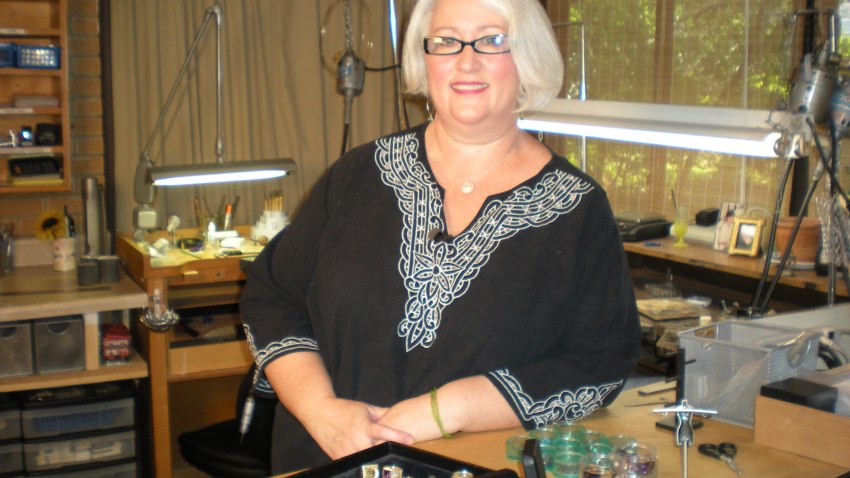 A new campaign just launched to get people to spend their money at women-owned businesses in Fort Worth. The bigger mission, though, is to support the women who run these places.
"It's Fort Worth for Women. We call it FOWO. It's just to mentor and get the word out and give us a voice in the community," explained co-founder Lisa McConnell, a jewelry designer who works from home.
"You don't have a lot of peers when you're self-employed and doing everything by yourself," McConnell said. "So I just started forging relationships with other women and people who were the same situation."
About a dozen women who own retail businesses joined at the organizational meeting in July.
Nicole Parker was one of them. She and her husband just bought Sally's Flower Shoppe in August and are already tapping into advice about marketing.
"People don't necessarily know our name like they would a large corporation. We've had great success word of mouth but we need to do a little more than that," Parker told NBCDFW.
Banding together on things like advertising or insurance rates is one of FOWO's goals, McConnell explained. Just as important is getting shoppers to spend money at locally-owned stores using the message of "Love, Live, Shop."
"We're having a shortage of sales tax money revenue and that's because people aren't buying in our community," she said.
Parker added " the more money that stays here locally, the more we can do in the community and the more everyone in Fort Worth will benefit."
FOWO is planning an official launch party in October. Find out more at its Facebook fan page.