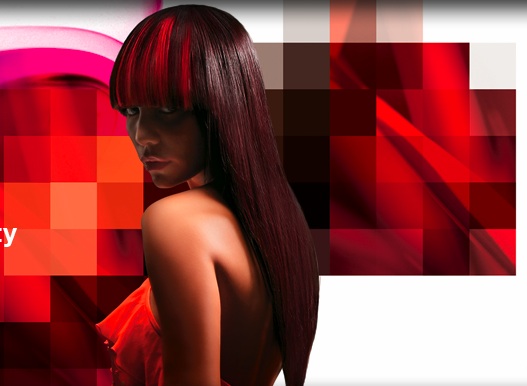 When it comes to great hair, Tony Stevens doesn't mince words: "My advice on trends for the fall is don't pay attention to trends!" His clientele at Dallas fave Select Studio & Salon on Cedar Springs spans all ages and demographics, so we're thinking this popular 'dresser knows what he's saying when he advises, "Trends don't work for everyone. Do what's best for you."

Instead of following the crowd, Stevens recommends we focus on total reinvention as we head into the social whirl of fall and winter. Whether it's a bold new color or a transformational cut, he wants to see us breaking the mold and taking risks. But that doesn't mean there aren't a few guidelines. Below you'll find Stevens' top five rules to follow when making over your mane.

Five Rules for Re-Doing Your 'Do

1. "Violet is the new red."
Sure, red is fine and dandy, but why not choose a rich, vibrant blue-based violet instead? Stevens recommends the brand-new Lakmé color line from Spain, which offers a dazzling selection of hues. Huckleberry, indigo, midnight – they're all fair game for fall.

2. "Texture, texture, texture."
"Switch to a cut that works with your natural texture," Stevens says. He urges us to ditch our flat irons in favor of free-flowing waves. Look to Kristen Stewart and Kate Hudson for examples of this low-maintenance strategy. Short hair can also rock it natural-style with creative layering or maybe even razoring.

3. "Treat it right."
When it comes to styling aids, Stevens cautions, "Buy the product, not the brand." Familiarize yourself with ingredients, then shop by the back of the label rather than the front. "A $30 conditioner doesn't always beat a $7 conditioner," he explains. For hair that needs extra T.L.C., he recommends the Keratin Complex treatment by Coppola, a semi-permanent, formaldehyde-free solution for damaged hair.

4. "The bump is done!"
You heard it here first! According to our expert, the bubble bump is officially out. For your new look, try an unstructured up 'do or headband instead.

5. "If you change your color, change your makeup."
Finally, always take stock of what's in your makeup case when you make a change to your hair. Switching up your hair color means a total makeup overhaul, but even tweaking the style sometimes calls for a little adjustment to the eyes, cheeks or lip. Most importantly, have fun with it!

Copyright FREEL - NBC Local Media