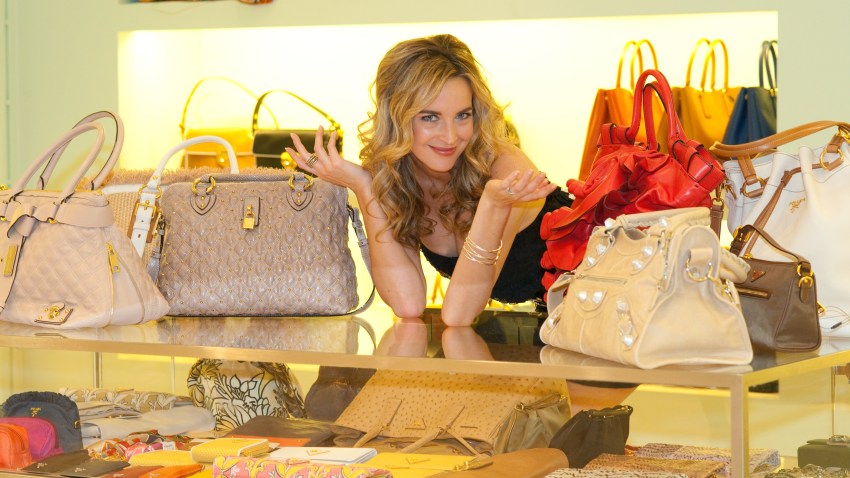 The choices are dazzling, but they can also be daunting.

Without a doubt, the most important accessories in any woman's wardrobe are her handbags. The ultimate fashion multi-taskers, they must be functional, versatile, and not least of all, fabulous.

But this is one area in which styles flash in and out of favor faster than you can say "paparazzi". So, what's the key to picking a classic, instead of a one-season wonder?

Ken Downing, Senior Vice President and Fashion Director of Neiman Marcus knows the secrets, and he's sharing them with us today. This globe-trotting guru urges us to look "beyond the trend of the moment" in favor of five simple rules to ensure our next bag will shine for years to come.

Five Rules: Handbag Hints from Ken Downing

1. "It's all about quality and craftsmanship."
Downing's first rule is the most important to keep in mind when shopping for a bag you'll carry for the long haul. "You really do get what you pay for when it comes to the quality," he explains. To ensure a lasting investment, seek out fine materials such as leather and crocodile, which he believes "only get better with age".

2. "Look for a classic shape."
A handbag is a functional accessory, so you must remember to choose one that really works. Downing asks, "Are you a clutch woman?" If so, invest in a classic clutch. If not, he recommends going with a top handle, a shoulder bag or whichever shape suits you best. After all, the perfect bag isn't really perfect if you find it too large, too small or too uncomfortable.

3. Choose "classic hardware".
Often, the smallest details – a clasp, a chain – pose the biggest questions when it comes to this decision. Downing clarifies the matter in one simple sentence: "Many times in fashion, you'll find metal finishes that come and go with the trends, but I think classic silver always looks right, [or] certainly a classic gold detail." In other words, think long and hard before spending a mint on bronze or copper or other passing fancies.

4. Color is key.
"Many times, the color of the moment is just that," our expert cautions, recommending instead that we gravitate toward bags in shades that will stand the test of time. He favors black, chocolate, tobacco and natural leather tones, but even bone, navy and "the pop of a brilliant red" can be considered basics in his book.

5. "Buy a handbag that you are passionate about."
Finally, Downing knows that a bag must not only check all the right boxes in order to qualify for your collection – it must also quicken your pulse. As he puts it, "If you're truly passionate about the bag the day that you buy it…you will love it forever."
Click the slideshow above for perfect purses at every pricepoint.
Copyright FREEL - NBC Local Media