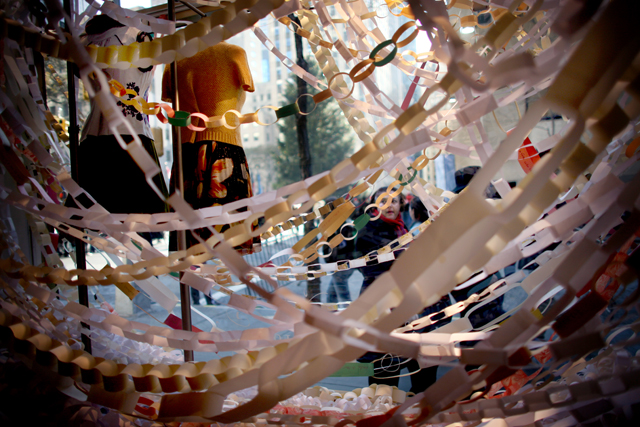 The fresh Anthropologie catalog arrived today, and as we swooned over the ruffled Flamenco Shower Curtain and Carmenes Bedding, Michelle Obama could very well have been doing the same thing. Our heart leapt a bit as we learned of the first lady's plans to season the new White House decor with pieces from the quirky retailer's beloved home section.
The news is buried in a HuffPo bit touting her money-smart decision to use Pottery Barn in the re-decoration scheme headed up by L.A.'s Michael Smith. It's been established that Michelle Obama is the kind of humble and down-to-earth person you'd want to have sitting at your plain-Jane, budget coffee table. The story is that Michelle Obama has been endeared to Anthropologie's nurturing, serene-yet-elaborate vibe.
The choice sings. Michelle's a cool mom and classy hearth-maker for considering the garden of thoughtful knobs and worldly rugs to adorn such a symbolic residence. It's just another clue she'd be a fast friend if we ever had the fortune to meet her.
Just in case, we've picked a gift to present for the presidential nest: the Ebullient Mirror, so she and her girls could be privy to the best view the White House has to offer.
Copyright FREEL - NBC Local Media