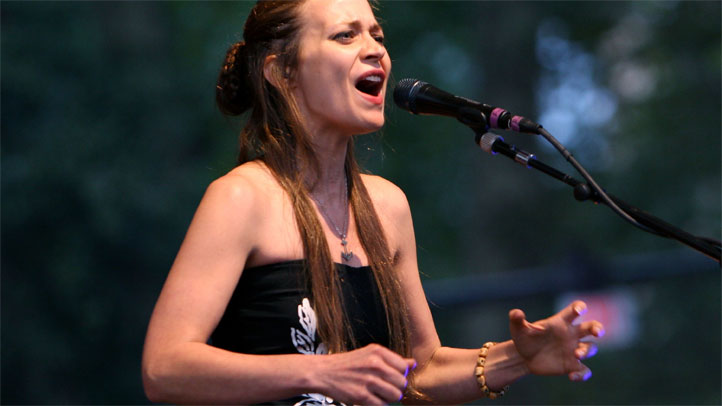 At turns frenetic, contemplative and whimsical, Fiona Apple made her return to the stage at the South By Southwest Music Conference and Festival.
The singer-songwriter debuted a handful of new songs from her upcoming album on Wednesday at NPR's showcase at Stubb's Barbecue.
It's been five years since Apple played a live show outside of Los Angeles, and a large crowd turned out to her early evening set time.
Apple talked very little with the crowd during the performance, joking that she may have forgotten to sing the second verse of a new song, but pleased fans with some of her favorites, including her hit "Criminal," "Fast As You Can" and "Sleep to Dream."
The only details released about the new album, her first in seven years, have been its title and imminent release.
Copyright AP - Associated Press