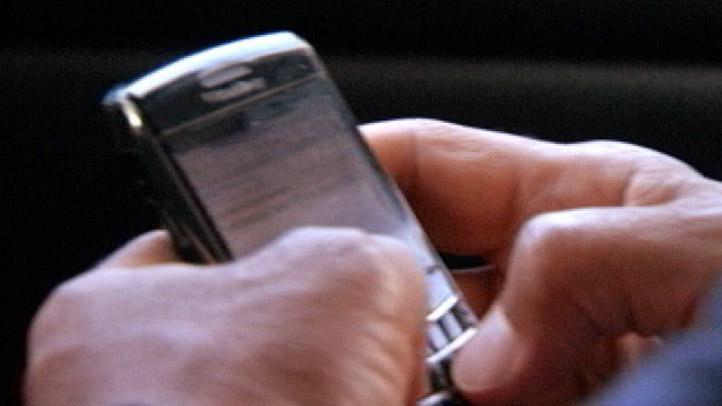 Get your hashtags ready, it's Follow Friday. Prepare for your weekend of Red River revelry with our picks among the top Twitter feeds created by fashionistas from Austin to Norman. In celebration of Dallas' most fanatical football weekend, we're bringing you today's #FF suggestions, Red River Rivalry Edition.
@CFashionista #FF if Now Because? We're, frankly, obsessed with the campus street style featured on the correlating blog, College Fashionista. The website covers numerous colleges around the country, and its look at the University of Texas shows off the best and brightest of Austin's on campus trends. Always on top of its Twitter account, we love that the blog makes it so easy to check out the latest happenings from collegiate trendsetters. Top Tweet. "Accessories Report: Bright Idea!"
@okcfashionweek. #FF it Now Because? Oklahoma is officially joining the fashionable fray with its first ever Fashion Week, and we're thrilled that the state, known more for its prized Sooners than its haute couture tastes, is showing off its most stylish residents. We'll be following along via Twitter to keep up with the latest from the state's upcoming event. Top Tweet. "Good morning Oklahoma. Did you know that fashion week will actually help our state economy? It will bring world retailers to see our designers."
@TRIBEZA. #FF it Now Because? The ultimate Austin magazine has an equally savvy Twitter presence, and its the perfect fix when we can't make the trip to UT in person. Following trendy on and off campus events throughout the city, we can't wait to check out Tribeza's coverage of the best moments from the Red River Rivalry. Top Tweet. "Graysha was one of our favorite models from last night. Here she is rocking a look from Julian Gold!"
@Graceisfashion. #FF it Now Because? The Oklahoma-based writer of incredibly stylish blog, High Fashion Girl, shares her musings from haute couture events far and wide. We love her recent live Tweets from the numerous international fashion weeks, and her undying love of all things related to her home state makes her web presence among our favorites. Top Tweet. "Givenchy. Chanel, and McQueen show their best work in recent memory."
Want to keep up with the game and find out where Dallas' fashionable set is catching the action? Follow us via Twitter @NBCDFWScene to stay in the know.
Copyright FREEL - NBC Local Media