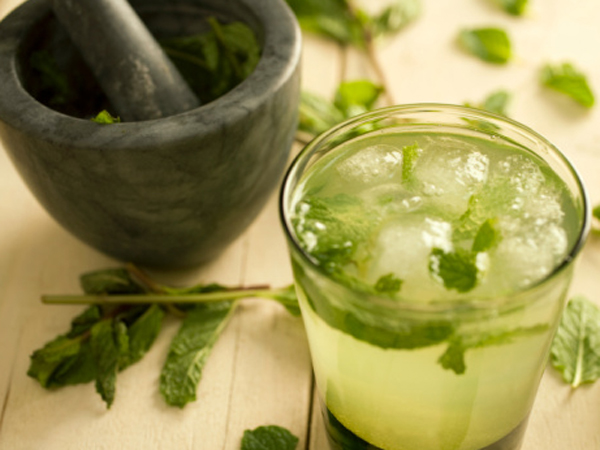 We have a feeling we'll be cursing Michelle Carpenter tomorrow morning. Arguably the city's top sushi chef, Carpenter's Zen Sushi in the Bishop Arts District is one of our favorite under-the-radar restaurants. Tonight, Zen will host a Mojito Showdown, pitting bartenders Juan Martinez and Julian Pagan against each other in a battle for the title of Best Bartender in Oak Cliff.

So, what do sushi and mojitos have in common?

Not much, in general terms, but Carpenter is famous for frequently combining Latin-inspired flavors with traditional Japanese techniques. Her Xalapa roll, for example, punches up the common pairing of tuna and avocado with cilantro, lime and jalapeño.
See the connection?

You can sample versions of both mojitos for $8 each. It's also half price roll night, all the better to cushion the blow of those cocktails with plenty of protein and carbs. Both the competition and the special last all night long.

The winner will be announced at the end of the evening, after a thorough evaluation from guest judge Chris Lamb of Austin's Treaty Oak Rum. [The Feast]