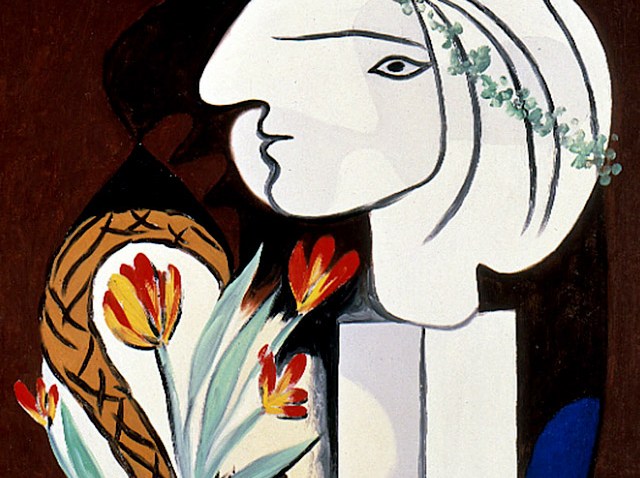 Picture this: Brush in hand, with a soft apron tied around your waist, you're perched on a stool awaiting inspiration. A palate of glistening colors sits beside you, just begging to be splashed across a crisp, white canvas. All that's missing is your muse…

Enter Renée Vandevere. This outgoing artist is known for her own bold, expressive works – abstract riots of red, orange, yellow and blue that "imagine and release the unconscious." Wishing to share her passion for painting, Vandevere envisioned an affordable, casual studio where anyone and everyone can be an artist for a day.

Paint Like Picasso is the result of that brainstorm, and since August of this year, Vandevere's classes have been filled with executives and teachers, teens and couples. Most of her students can't even draw a stick figure, and that's just how this new instructor likes it.

"I want people that have no artistic skills, that have never painted before," Vandevere explains. Good news for those of us who dream of creating our own masterpiece, but have no idea how to get started. Vandevere makes it easy, offering a selection of paintings for students to choose from, then guiding them through the process step-by-step. You're free to follow her lead, or venture into your own territory if the mood strikes you.

In recent classes, budding artists have painted their own versions of "Peace" and "Downtown in Big D", and Vandevere regularly adds new works to Paint Like Picasso's lineup. This month and next, for example, you can create a pumpkin still life in warm fall colors.

Classes are just $30, and include everything you need to paint a finished work of art for your home or as a gift for that special someone. Private parties are also available, whether you're celebrating a birthday or a girl's night out.

... we even hear one group of ladies likes to bring along a little vino to help get their creative juices flowing!

For more info on how you can learn to Paint Like Picasso, call 972-302-2287 or visit paintlikepicasso.com.

Copyright FREEL - NBC Local Media