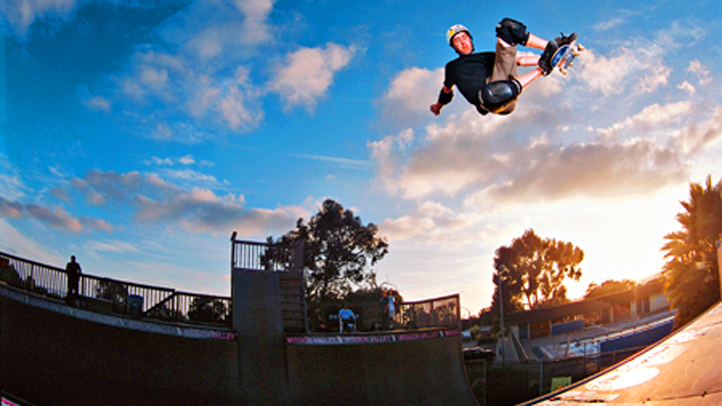 Mention Jeff Phillip's name to anyone in the skateboarding scene, and they're sure to know who you're talking about.
Dead at age 30 of a self-inflicted gunshot wound in 1993, Phillips was a Texas icon who came up in the mid-80s. He was a pro for several skateboarding companies including Sims, Zorlac and Life's A Beach. Phillips mentored countless skaters and was known for his fearless "burly" approach to the vert ramp.
He even opened his own skate park in Dallas.
Now a new private skateboard park -- The Overground Project -- wants to honor his legacy. Located in the Cedars District in South Dallas, The Overground Project houses different businesses that all give back to Texas skateboarding, local youth, the arts and the Dallas community as a whole.
Partners include legendary pro skateboarder and proud Texan Mike Crum and lifelong skateboarder and master carpenter Oliver Bradley.
On Saturday, May 28, from noon-6 p.m., The Overground Project will host the skate event "Boneless One -- A Tribute to Jeff Phillips." Proceeds will benefit The Suicide and Crisis Center of North Dallas.
A whole slew of professional skaters will demonstrate their skills on a world-class vert ramp. It's a party for a cause, so of course music, food and drink are provided.
Ticket info: Tickets are sold for $10 at the following local skate shops: Index, The Shop, Alliance Skatepark and Billabong Northpark. Tickets are $15 at the door.
More:
The Overground Project
2117 S. Ervay
Dallas, TX. 75215
overgroundproject.com
The Suicide and Crisis Center of North Texas provides the Dallas community a crisis intervention resource, offering free and confidential services to help people in need. Highly trained volunteers provide crisis management, support, structure and guidance to people with issues such as depression, mental illness, family violence, child abuse, substance abuse and suicide ideation.