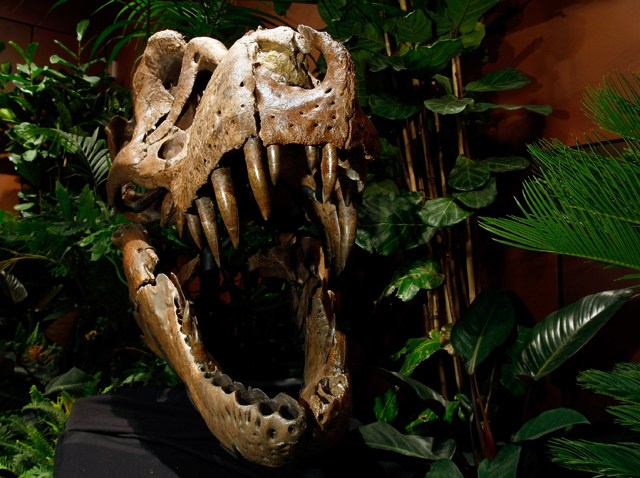 It's not Jurassic Park, but Dinosaur Valley State Park in Glen Rose has a certain way of bringing dinosaurs back to life.
More than 113 million years ago, our area supported the giant creatures whose bones now line the exhibit halls of major museums or are modeled in plastic for the young -- and young at heart -- to enjoy. Still, a piece of history has stayed behind in Glen Rose, where the dinosaurs used to roam.
Some of the best preserved dinosaur tracks in the world sit on the river bottom in the 1,525-acre scenic park. In fact, a well-known stretch of tracks was excavated from the river in the 1930s and are now displayed in the American Museum of Natural History in New York.
Still, the area contains tracks from sauropods (similar to the Apatosaurus), carnosaurs (similar to the T. Rex), and ornithopods (similar to Iguanodon). These tracks have been used by scientists to determine the walking speeds of some animals and to confirm herds of some dinosaur species used to roam the area.
Beyond the tracks, the state park has plenty of hiking and bike trails to make your own path through the wilderness, as well as camping facilities. We'd recommend calling ahead to the park to reserve campgrounds and to check on the river levels -- the dinosaur tracks are much harder to see when the river is high.

Dinosaur Valley State Park
Park Road 59
Glen Rose, TX 76043
254-897-4588
Official Website