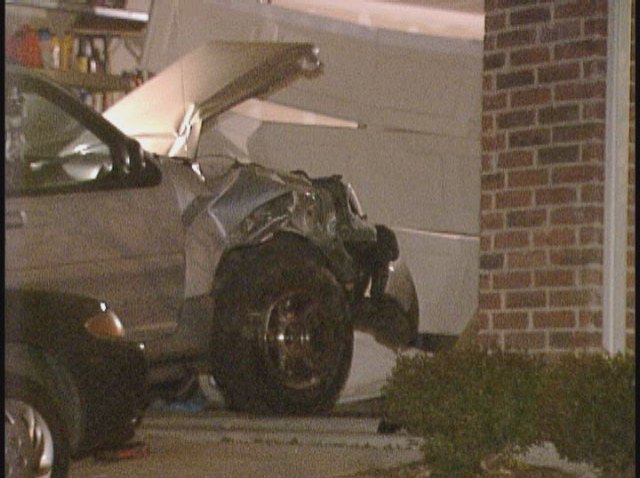 A driver who lost control of his vehicle ended up crashing through a house in Fort Worth early Wednesday morning, police said.
The pickup truck jumped a curb and plowed through a brick mailbox before coming to a stop in the garage of a house in the 5200 block of Bedfordshire Drive, police said.
Police said the driver was speeding. No one was injured in the crash.