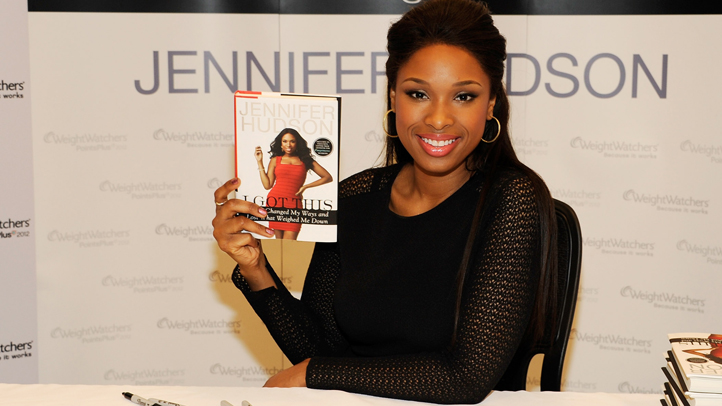 Oscar and Grammy winner Jennifer Hudson met North Texas fans Thursday while promoting her new book.
The actress and singer stopped by a Fort Worth branch of Weight Watchers to sign copies of "I Got This: How I Changed My Ways and Lost What Weighed Me Down."
A line of fans hoping to meet the star stretched around the building. Most of the crowd arrived at about 7:30 a.m., but Nicole Payne showed up the night before.
"I got here at 11 p.m. last night and slept in my car," she said.
She passed the time by reading Hudson's book for the second time, providing the motivation to lose weight herself. Although she wasn't the first person in line, she said she was glad she received her two books.
Hudson on a multicity tour to promote her memoir ,which chronicles her struggles with weight loss and how she became healthier and lost more than 80 pounds.
Weight Watchers counselor Liz Josefberg was one of the people who helped Hudson stay on track. She said she's helped other celebrity and VIP clients lose weight on the program and knew she could help Hudson, too.
The pair met one-on-one every week for 10 days. Hudson's busy schedule meant one of those meetings had to happen in the airport in Atlanta.
"I took an hour before she got there to shop the airport to show her you can get healthy food on the go," Josefberg said.
Hudson also goes to public group meetings for support.
"The support made a difference for her," Josefberg said. "She had someone to talk to who wasn't family or friend."
Hudson also signed books at a Barnes & Noble in Dallas on Thursday night.
NBC 5's Deborah Ferguson contributed to this report.