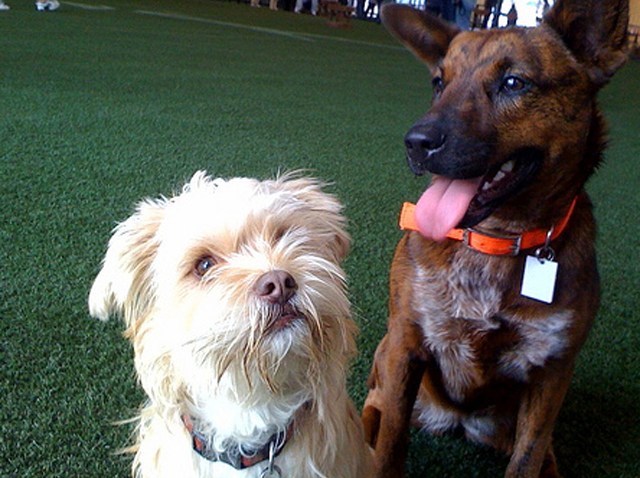 The company's official name, Unleashed Indoor Dog Parks, plural, provided some insight into big long-range plans, which won't come to fruition. The building sits on 6.5 acres, and the indoor portion of the playground contains 50,000 square feet, which is 10,000 square feet bigger than my local
Whole Foods
location. So, yeah, pretty ambitious.
According to its price sheet, rates started at $7.50 for one dog to take a walk in the park, and $25 a day for day care.
The announcement issued by Unleashed Park management cited the economy for its demise, and, oh by the way, you won't be getting any refunds on those prepaid long-terms packages. The statement also said they plan to spend a year regrouping with the hopes of reopening "within the next year," providing they get some private investors.
Can't help but think it'll be pretty tough, though. White Rock Dog Park sits and stays practically a straight shot up Buckner Boulevard about seven miles away, and it's free, although not a lot of fun in the rain or cold. A
smaller version
of Unleashed Park is in
Lakewood
, less then two miles from the White Rock park, and it's been doing just fine for years now.
So what happens next? Only dog knows.
Copyright FREEL - NBC Local Media