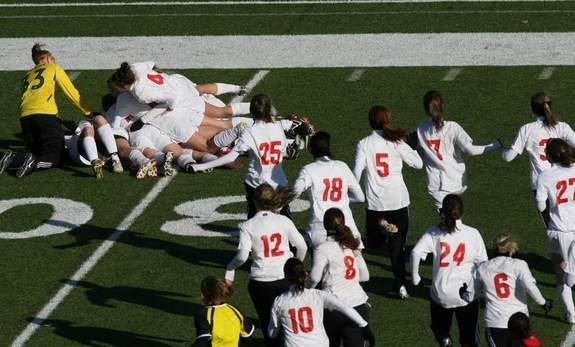 The following content is created in consultation with Capital One Bank. It does not reflect the work or opinions of NBC DFW's editorial staff. To learn more about Capital One Bank, visit CapitalOneBank.com.
Financially speaking, fall can be a tricky season to navigate. With summer over and the Holiday season ahead, it's time to save. But on the other hand, it's one of the most action-packed times of the year, stacked with sporting events, cultural happenings and other great excuses to get out of the house and explore your city.
Luckily, Capital One Bank is no stranger to value. Earn a great interest rate and free ATMs with a High Yield Checking account from Capital One Bank. Visit your local branch or CapitalOneBank.com for details.
That's why they've curated a list of the best free fall events in DFW. Read on for fun outings that won't break the bank.
Family Movie Matinees
Saturdays and Sundays, Ongoing
Taking your kids to the movies can be tough. But not so at the Dallas Public Library, which screens kids' films for parents and their little cinephiles every Saturday and Sunday starting at 2 p.m. For scheduling information, click here.
The Samurai Collection
Ongoing
Let's face it: No matter how cultured we might fancy ourselves, museums can sometimes be a snooze. Unless, of course, you're touring a museum devoted entirely to Samurais. Check out hundreds of helmets, weapons and suits of armor, each beautiful in its detail. For hours and other details (admission is free), click here.
Public Artwalk Dallas!
Ongoing
Dallas lays claim to some of the finest outdoor artwork, and now is the perfect time to enjoy it with the cooler fall temps. Perfect for an afternoon date, the 3.3 mile route showcases 30 pieces of art and architecture dotting both downtown and the arts district. From inviting squares and plazas to breathtaking sculptures to soaring buildings, your stroll will be as enriching as it is action-packed. Click here to download the official map and learn about the art on display, then start your self-guided tour.
Bancroft Family Concerts
Monthly
Once a month from October through May, the Bancroft Family Concerts light up the Horchow Auditorium in the Dallas Museum of Art with everything ranging from Baroque violin to modern percussion. Experience gorgeous chamber music played by various local performers. Concerts are free and take place on Saturday afternoon beginning at 3 p.m. (doors at 2 p.m., children welcome). Click here for details and lineup.