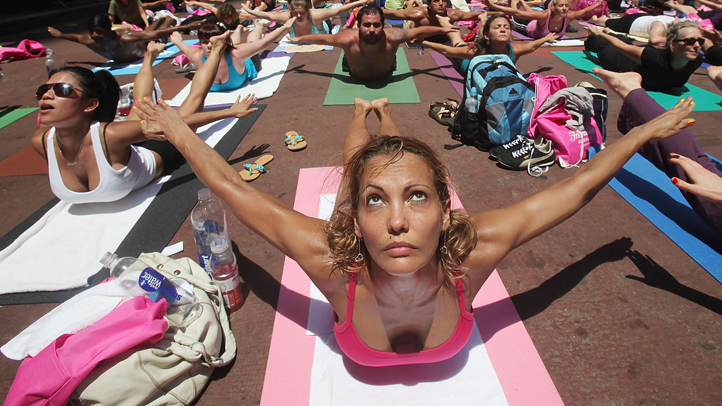 Wanderlust Yoga In The City is coming to Dallas May 18 as part of a seven-city national tour celebrating the modern day culture of yoga.
The destination festival, which has partnered with smartwater to feature a special yoga practice suitable for all levels, happens later this month at the AT&T Performing Arts Center.
The founder of American Power Yoga, Kurt Johnsen, will lead the special yoga practice for hundreds of people expected to show.
Johnsen, who is the official yoga instructor for the Dallas Cowboy Cheerleaders, is a former student of well-known yoga masters such as Sean Corne, Bryan Kest, Manju Jois and Beryl Bender Birch.
DJ Sun will take a break from his H-town residencies to provide peaceful beats at Wanderlust.
A portion of proceeds will benefit the festival's charity partner Off The Mat Into the World.
What better excuse than charity to take a little time out to inch closer to perfect spiritual insight and tranquility?
Namaste.
Deets:
May 18
5 p.m.: Event opens to public and the music begins
6 p.m.: Class begins
7:30 p.m.: Class ends and music begins again
8:30 p.m.: Event ends
Find It:
AT&T Performing Arts Center
2403 Flora St
Dallas, TX 7520
214-954-9925