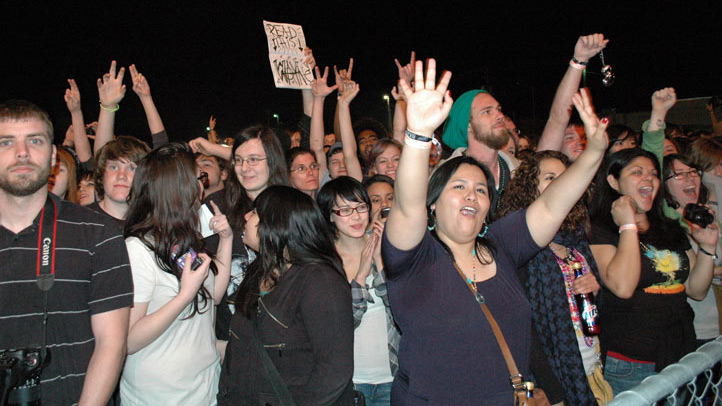 First, they were North By 35 (NX35, for short), then it was 35 Conferette, now the festival will go by a new name -- 35 Denton.
In a press release, festival organizers announced the name change and the growth of the festival from one-day party in 2005 to multi-day festival taking over downtown Denton.
"It took a few years to get downtown," says 35 founder Chris Flemmons. "It took developing better relationships with the city, making them comfortable with what we're doing. We've got an exchange that's richer than it used to be in the city."
In addition to the announced name change, 35 Denton also set dates for next year's event -- March 8-11, 2012 -- and gave fans a cheap way to get into the event. A "blind wristband presale" begins today, giving four-day access to the fest for only $35.
No artists have been announced for the 2012 fest yet, but based on previous years big draws and always impressive local participation, we're confident in recommending you go all-in on this "blind" bet. Click here to access the presale.