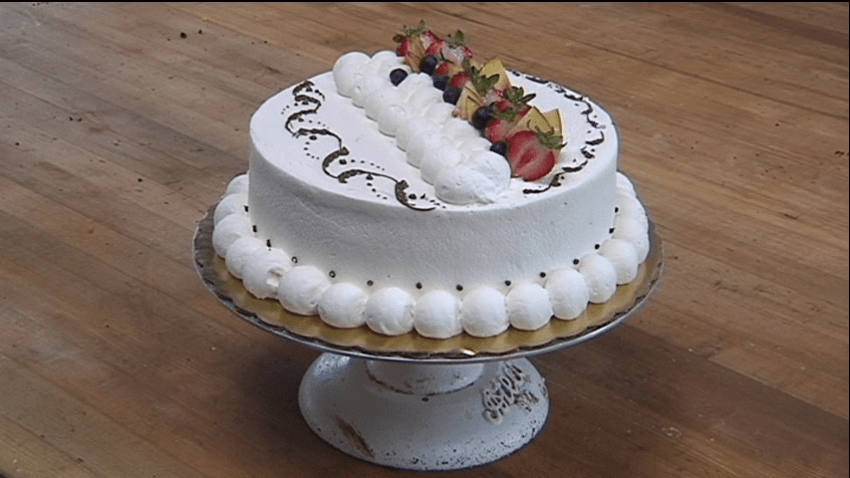 A Denton county businessman's passion for pastries is making his family-owned business a success. Ravelin Bakery has been home to artisan breads, baked breakfast favorites and dessert for the last nine years.
The best way to get to know the staff, especially the owner Eric Helland, is to bite into what he bakes.
"You wake up everyday and, you know, I don't think you ever get used to the newness of it -- at least I don't. Everyday does seem like almost like opening day. You still get nervous. You still hope people will show up. And I think that's kind of what the drive and what keeps the philosophy of trying to do perfect baking on a daily basis," said Helland.
All baked treats are prepared with natural ingredients.
"We bake croissant, Danish, breads that we do are mostly artisan breads. We do about 25 different breads a week and 80% of those are artisan breads and the others are yeast. Artisan implies not only the process, but the ingredients as well, natural whole ingredients. Same with the croissants and the Danish and muffins and things like that we don't use anything strange as far as ingredients go. It's either butter, olive oil or canola oil," said Helland.
Those ingredients also include a guilty pleasure.
"Cream cheese and butter make the world go round. Our business would not exist without either one. Especially butter," said Helland.
And they won't use substitutes for it.
"No! Absolutely not. The end product is not the same. The color and it doesn't taste, if you're not using that type of ingredient than it's not worth even trying to bake," said Helland.
The staff starts at 3:30 a.m. -- and that's a regular day. Around the holidays; try 11 or midnight the night before.
"People actually make an effort to come to us and so we feel very fortunate with the fact that we are a destination place," said Helland.
At 6:30 a.m., commuters bring in the morning with their hunger.
"Once the customers start coming in, then it becomes morning. Yeah, otherwise, it's just still nighttime," said Helland.
The amber sky maybe the bakery's secret ingredient.
"This time of the day the sun comes through the windows kind of glistens across the product and you can see that nice glaze that all the product has and the caramelization on top," said Helland.
There's plenty to choose from and everything is made fresh everyday. You can go with sweet or savory. They offer Danish, muffins, croissants, cookies, cakes, pies, tarts. You'll need some time to decide.
The hardest part about the business is repetition.
"Coming in daily and trying to produce the same product on a daily basis consistently. In baking you get a one time shot and you don't know if it is going to come out until it comes out of the oven and it looks right, so this is always the payoff," said Helland.
The bakery's name is a combination of what's special.

"It's actually named after our daughters -- our oldest daughter's name is Ravin and our youngest daughter is Adeline, so call it Ravelin," said Helland. "We are family owned and we will stay that way. We have no intention of growing large or doing anything of that sort. We are very blessed with what we have and intend to keep it the way that we have."
It's a philosophy you'll find in all their fine goods that continue to bring in the dough.
Ravelin Baking Co
416 South Elm Street
Denton, TX
(940) 382-8561