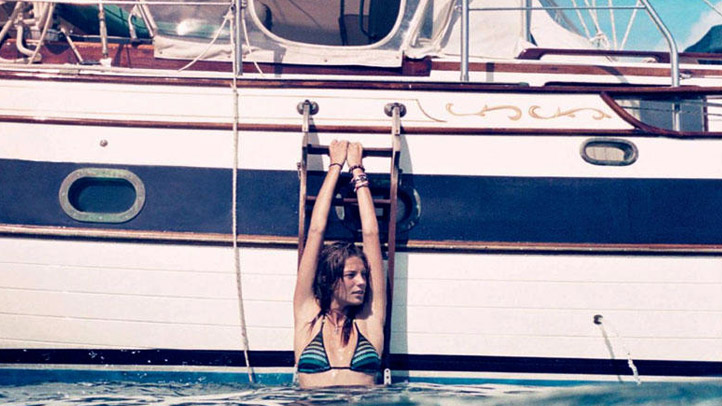 Want to know what your favorite local designers are up to this Summer? We do too, and since we were feeling inspired by new book, American Fashion Travel, which highlights the fashionable vacation habits and trends of the world's top designers like Donna Karan and Diane Von Furstenberg, we decided to check in with some of Dallas' best labels to hear about their chic plans this season.
We chatted with the stylish men and women behind great local lines including the ladies of Nha Khanh, Barrett Alley, Lindsay Weatherread, Audrie Mills, and Susie Straubmueller to find out where they're traveling, what they'll be packing, and what they'll be buying during their well-deserved Summer vacations. Find out who's headed to far-flung locales, who packs their diamonds when abroad, and who loves tequila.
Where are you headed during your Summer travels, and why was the destination appealing?
Khanh Nguyen (Nha Khanh): "I'll be in Puerto Rico this July with my girlfriends for a short summer get-away, then New York City with Nini for a fabric show, and finally, Vietnam for a three- week vacation in August to visit my family."
Nini Nguyen (Nha Khanh): "I'm headed to New York City with Khanh for the fabric trip!"
Barrett Alley (Barrett Alley): "France and Tunisia with my girlfriend for a little beach and relaxation."
Lindsay Weatherread (Lindsay Weatherread): "I'm off to Tulum for my best friends bachelorette party!"
Audrie Mills (Audrie Austin, RagWear): "Yes, I will be traveling this summer to visit my in-laws in Mississippi to camp, fish and swim. Then on to Miami Florida to enjoy the beach and night life!"
Susie Straubmueller (Susie Straubmueller): "This summer I will be traveling to the beautiful and renowned textile country of Guatemala! I'm visiting colonial cities like Antigua; Guatemala is a place I'm truly passionate about. The rich colors and the history of the culture always inspire me."
What are your must-pack items during Summer travels?
K. Nguyen: "For Puerto Rico it will light summer dresses, like our asymmetrical, cap-sleeve dress from Spring 2011, plus one or two silk caftans for poolside lounging! My Oliver Peoples sunglasses, a couple of flat sandals and bejeweled wedges, and my Avalon Organics Vitamin C Vitality Facial Serum to protect my skin. For NYC, I will live in my Mango and J Brand jeans with cute summer tops/blouses!"
N. Nguyen: "Hermes scarves to lighten up my black ensembles, Propolia lip balm, YSL tropical pink lipstick #49, Sue Gragg diamond gun necklace, a mini steamer that I got from HSN, and the Nha Khanh green cocoon dress, definitely!"
Alley: "T-shirt by Tender, jeans by Railcar, and a Daijobu bracelet"
Weatherread: "Baby Magic Baby Bath! It's awesome to use as face wash, and I'll also bring Pacifica solid perfume, Jeffery Campbell shoes, Jergens "natural glow" tan lotion, and my book and colored pencils to sketch some inspired designs for next season."
Mills: "My one-piece swimsuits, loose tees, flat sandals, and sneakers to walk the beach. I'll add cotton maxi dresses and sundresses, plus a couple of cocktail items and heels for Miami. And, of course, I always carry colorful pieces from my own labels since they're perfect for South Beach!"
Straubmueller: "Definitely my label's Ma Vie tote in Nude to carry my many essentials! Long, sheer, designer vintage skirts because they're easily packed and easy to wear; silky shorts to stay cool; citrus crop tops for daytime in Guatemala; strap cork wedges to go with everything; and accessories like vintage bangles and oversized straw hats. Oh, and I literally cannot be without La Rosche Posay sunscreen!"
What will you buy and shop for while vacationing?
K. Nguyen: "Statement jewelry, especially vintage art deco pieces. And, hopefully, amazing cotton and print textiles for our up-coming collections."
N. Nguyen: "Fabric for our Spring 2012 collection, and I always look out for vintage jewelry and clothing."
Alley: "Local antiques and artisan goods."
Weatherread: "Some island jewelry from the local artisans, and tequila!"
Mills: "Fabrics and handmade items for my boutique, Onli."
Straubmueller: "Vibrant, handmade textiles in skirts, dresses, tops, and handbags. Most of what I find in Guatemala are handmade and one-of-a-kind pieces, which makes them that much more unique and beautiful!"
You can buy American Fashion Travel, from the minds at the Council of Fashion Designers of America, online now, and to find out more about the items our Dallas designers covet for Summer vacation, don't miss our gallery.
Copyright FREEL - NBC Local Media