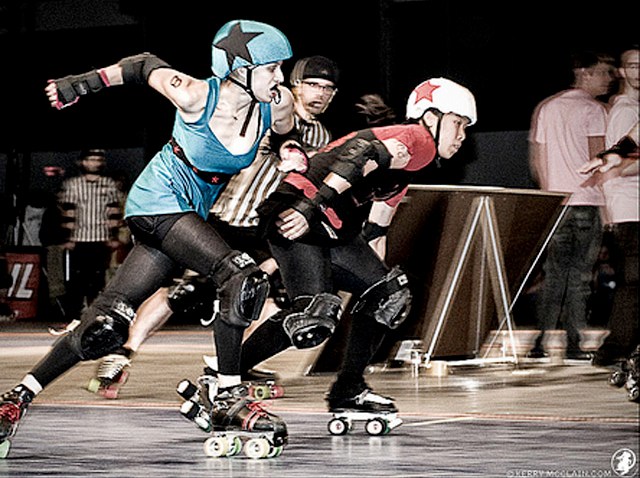 Smell that? That's playoff season in the air.
These playoffs, though, don't involve a ball or a puck. It's all about the roller skates … and the women who wear them.
The Dallas Derby Devils league puts on its championship match — is that the right word? — tomorrow night.
The game — maybe that's right? — puts old foes the High Seas Hotties and the Wrecking Crew at each other's collective throat for the rubber match between them.
It takes place at 7 p.m., doors open at 6:30 p.m., Aug. 28, at the NYTEX Sport Centre in North Richland Hills.
According to accounts, league accounts and it's sounding just a bit WWF, the Hotties won the last bout — yeah, that's it — but the Crew might have thrown the game to lull the Hotties into a false sense of superiority.
Oh, this just screams catfight.
Awe. Some.
Bruce Felps owns and operates East Dallas Times, an online community news outlet serving the White Rock Lake area. Sports, beer, and chicks … cool.

Copyright FREEL - NBC Local Media