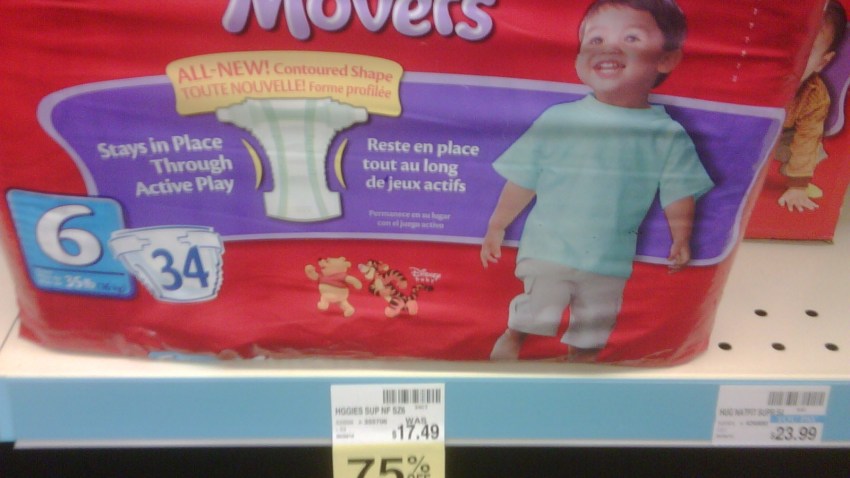 Woohoo!
CVS is clearing out a number of their baby items - specifically diapers and wipes. I'm travelling this week, but made time to stop in at my local CVS in Wisconsin to check out what's going on! GOLD MINE! I found Huggies diapers for 50-75% off PLUS GoodNites for as low as 49¢!
Huggies Supreme Diapers - Size 5 &6 - originally priced at $17.49/clearance priced to $4.37 (75% OFF!)
- Use $3/1 coupon from here
= $1.37
GoodNites Boxers - Size XL - originally priced at $11.99/clearance priced to $2.99
- Use the $2.50 coupon here (I haven't been able to try this coupon yet!)
= 49¢
Playskool Cottony Cloths - originally priced at $1.99/clearance priced to 49¢
CVS brand Cottony Cloths - orignally priced $3.49-$6.99/clearanced to $1.74-$3.49
Hope you are able to score some great clearance finds, let us know if you find additional deals!