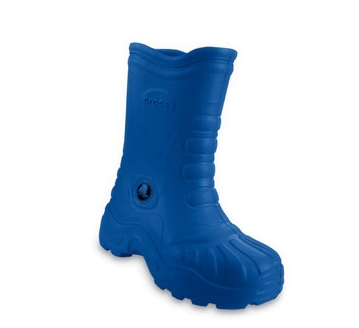 By now you have figured out that I'm a fan of Crocs. They're durable and oh-so-comfortable. My collection has grown exponentially over the last year, but at a small fraction of the cost I would previously have spent. My limit is usually around $10 these days.
Here's a sale that meets my demands!
Crocs is having a BOGO FREE sale - and it ends today.
My favorite steal are these boots - perfect for rain or snow! They are priced at $14.99, but with this code (C6VMRVKY3ISA), you can score an additional 10% off. PLUS, Crocs is offering free shipping!
For a total of $13.49, you can grab 2 pairs of boots. No tax, no shipping.
Click here to order yours - and don't forget you can shop through Cashbaq to earn money back on your purchase!
I bought 2 in pink - one for Faith and one for Makayla!
Thanks, For the Mommas!