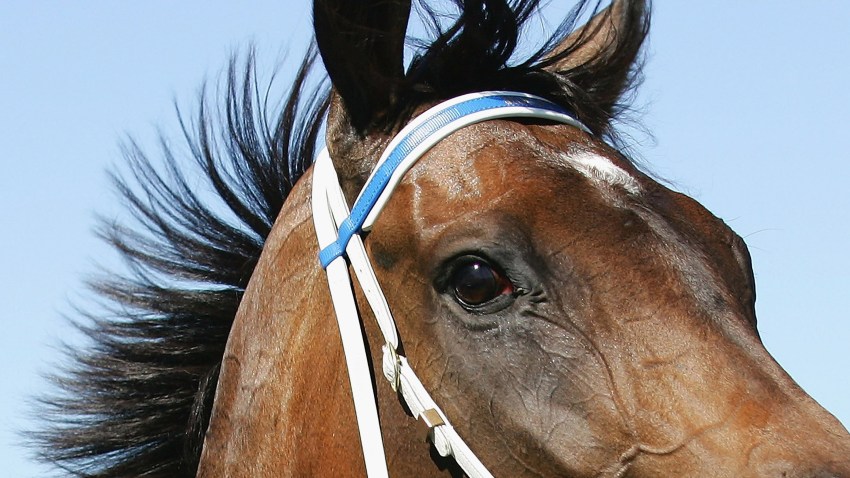 Forget the glitz and glam of Hollywood-- reality TV is about to get a taste of Cowtown.
Its not easy being a cowboy. Sure, you may have the boots and cowboy hat, but its all about how you can handle a horse.
"There was a real need, you know, to recognize the great American horseman," said Tootie Bland, co-creator of Project Cowboy.
You've seen America's Got Talent, American Idol and Dancing With the Stars. Now there's Project Cowboy-- the search for the next great horseman. Its a three day reality show competition which will all be shot this weekend at Will Rogers' Watt Arena.
"We've got people who have driven clear across the United States, 36 states, 3 countries, horses, animals, kids, dogs," said Bland. "They brought it all."
Two of the contestants are father and son, Kyle and Doug Mills.
"I'm excited and nervous," said Kyle. "Everything all at the same time."
Kyle's father Doug is just happy to share this experience with his family.
"We're looking forward to it both as a family and individuals."
If you thought cowboys were a staple of the southwest, then you may be surprised to learn the Mills are from Canada.
"There's a lot of good horseman and a lot of good cowboys up there."
Project Cowboy will be the first time the two will go head to head in this kind of competition. Kyle's sister will compete as well. The big question is, who's going to win?
"I think they're going to let me win," said Doug.
"I think my dad is going to win, but I secretly hope that I do," said Kyle.
It won't be easy for their family. The competition is fierce.
"We're going to start out with 180 contestants and by the end of day one the cut will be deep and it will be down to 75," said Bland.
Only one will be the last cowboy standing.
"If one wins, we all win," said Doug.
You can purchase tickets to watch all the action this weekend close up by going to www.projectcowboy.net or you can get a $20 day pass at the doors of Watt Arena at Will Rogers Memorial Center.