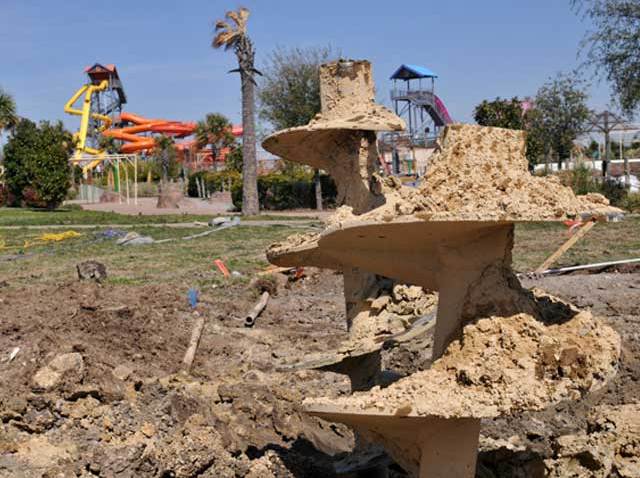 Construction is under way on a new four-story thrill ride at Hawaiian Falls water parks across Dallas-Fort Worth.
The new ride, called the Torpedo, features two slides shooting off of a four-story tower. Riders enter a capsule which will open up beneath them, dropping them onto the slide below. Riders, or torpedos, can reach speeds of up to 40 mph while shooting down the slide.
Riders can also be launched at the same time from the side-by-side launchers to race to the finish.
The ride will open at the three Hawaiian Falls water parks in DFW -- The Colony, Mansfield and Firewheel -- on Memorial Day weekend.
"We're very excited about this new thrill ride," said Hawaiian Falls vice president Steve Mayer. "While we have many attractions for younger children and families, this exhilarating ride will especially appeal to school-aged kids, teens and young adults."
That's right, you have to be 48 inches or taller to ride Torpedo.
"If you drive by one of the parks over the next several weeks, you'll begin to see the ride take shape," said Mayer. "Weather permitting, we plan to start pouring concrete for the slide runouts over the next week or two. Steel will start arriving in mid-April and the launch capsules in early May. We're right on schedule to have them all completed before opening day."
Hawaiian Falls water parks open to the public Memorial Day weekend.