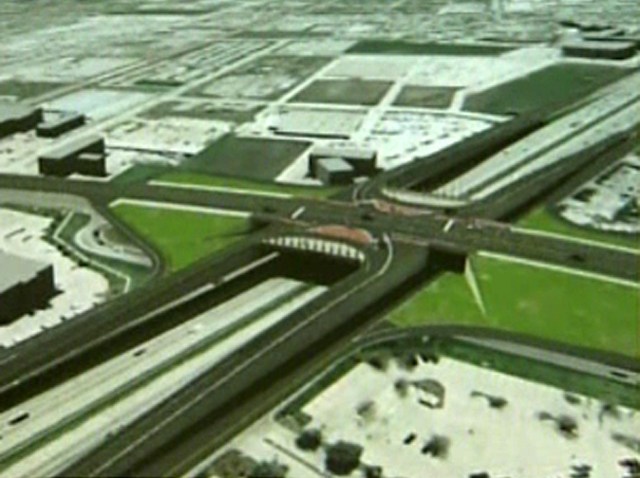 Collin County commuters can look forward to major improvements on a busy interchange, but the price is two years of traffic delays.
Crews are getting ready to rebuild the Parker Road bridge over Central Expressway in Plano, which already sees heavy traffic.
Drivers can expect two years of major traffic congestion as during the $22 million project, which is slated for completion in 2010.
"I'm not very excited about the change," Plano resident Sara Tucker said.
McKinney resident Jack Duffin said he tries to avoid the bridge as much as possible.
The southbound lanes of the bridge are prepped for demolition.
The Texas Department of Transportation said there will not be any designated detours.
"We don't detour people onto city streets or county roads," TxDOT engineer Ronald Johnston said.
Instead, TxDOT is doing is allowing two-way traffic on the bridge's northbound lanes.
But Tucker said it isn't enough, even now.
"It was a long wait, because I actually never even made it to the bridge," she said.
More than 30,000 cars normally cross the Parker bridge daily. Two-thirds of those cars come right off Central Expressway.
The work may leave northbound commuters staring at tail lights even longer, but Duffin said it will be worth the wait.
"Having gone through the High 5 and 190, this will probably be a piece of cake," he said.

The lane shutdowns officially begin on Sunday. Drivers can expect traffic to bottleneck in the area, especially during the morning and evening commutes.