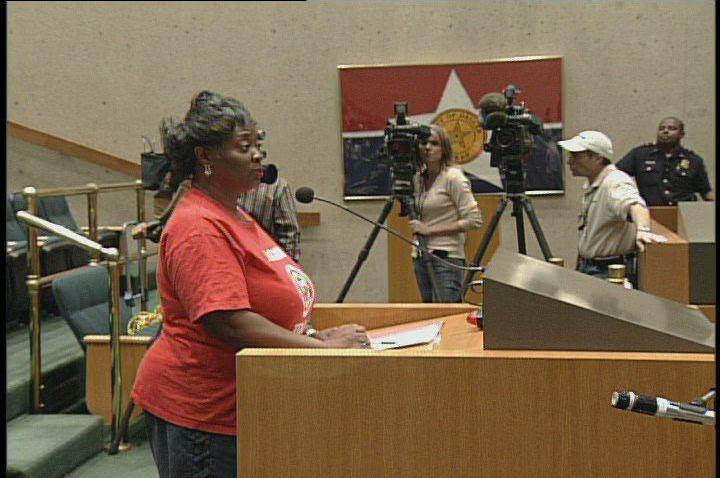 The mayor of Dallas said Wednesday that he decided to stop airing the public speakers at the end of City Council meetings on the city's cable TV and radio broadcasts.
When confronted by a community group protest, Dallas Mayor Tom Leppert said he cut the end-of-meeting speakers because of offensive comments made during previous meetings.
Council meetings are aired on the city's cable TV channel and on WRR 101.1 FM, which is owned by the city of Dallas.
City Council rules allow up to four speakers who have not appeared within the last 30 days to address the council for three minutes each at the beginning of regular Wednesday meetings.
The comments of additional speakers who sign up are no longer broadcast. Those speakers are offered three minutes each at the end of the meeting.
Leppert said the speakers are not restricted from council meetings.
Several people have a habit of addressing the council on a regular basis about topics that may not have anything to do with regular City Council business.
Councilman Dwaine Caraway said he supports the mayor's move. He said he sometimes finds the speakers' comments embarrassing and unworthy of broadcast.
"We're here to make a difference," he said. "We're not here to be denigrated on a consistent basis. I, as an African American, am embarrassed at times."
But several other council members said they oppose the policy change and were upset Leppert did not consulting the City Council.
"We work for these folks, and I think it's inappropriate to limit their time," Councilwoman Angela Hunt said.
Leppert said he will consult with City Council members about a revised policy. The new rules will be ready by January, he said.