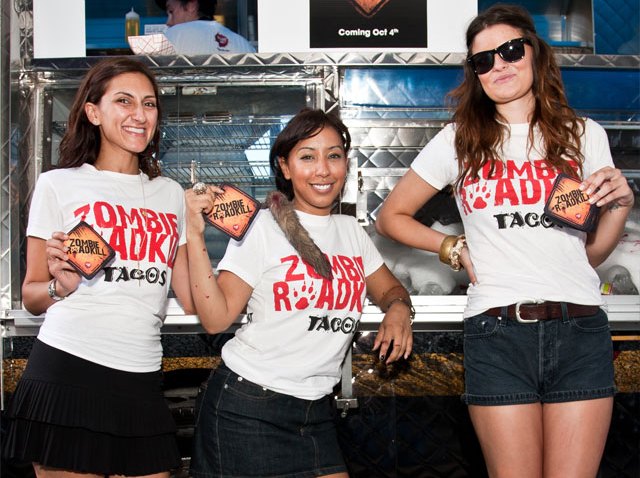 This is sheer greatness.
A truck headed to Fort Worth — ETA: 7-10 p.m. tonight at Cutting Edge Haunted House — carries free "Roadkill Tacos" for anyone with the stomach to try one. The tacos, according to advance warning, "may or may not be filled with shredded, seasoned zombie roadkill."
Hmm, wonder what type of seasoning one uses on zombie roadkill. I'm thinking cayenne pepper.
Anyway, it's all part of a promotional tour put together by the demented minds at FearNet.com, which premieres "Zombie Roadkill" Oct. 4.
The show features Thomas Haden Church as a park ranger, sorry, "tough as nails" park ranger who, along with David Dorfman as the "unsuspecting teenager," tries to escape a "cursed stretch of highway that resurrects roadkill in the form of flesh eating zombie animals."
I am so there.
Even better, it's from Ghost House Pictures' partners Sam Raimi and Rob Tapert, the brilliant mutants who brought us the "Evil Dead" franchise, and that, dear people, is poetry.
Bruce Felps owns and operates East Dallas Times, an online community news outlet serving the White Rock Lake area. Zombie roadkill? Give him a spoon.

Copyright FREEL - NBC Local Media