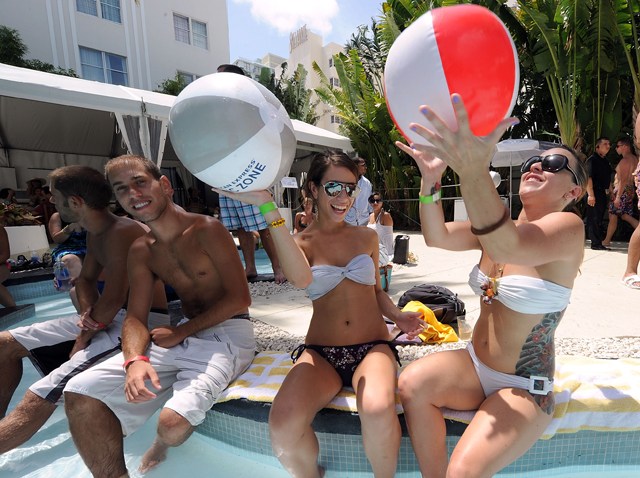 People could be lining up to leave DFW for the Labor Day weekend.
"It's the last big weekend of the summer, and there are fantastic deals for Labor Day, so it's a great time to travel, great time to get away if you haven't gotten a chance, and you'll save some money, too," said Jennifer Gaines, of Travelocity.
Airfares from Dallas-Fort Worth for the Labor Day weekend are among the lowest all summer.
"You can get average fare, domestic travel, for about $325 round-trip," Gaines said. "That's a big savings over other holiday weekends.
Gaines found that the average airfare for the July Fourth weekend was $439 round-trip, while the Memorial Day weekend average was $406.
The pros at Southlake-based Travelocity are tracking bargains from the mountains to the beach.
A round-trip ticket and three nights in Salt Lake City is just $550 and even less to Florida's West Palm Beach.
"You can actually get a flight plus three-night hotel package staying at the PGA National Resort," Gaines said. "It's a four-star resort for $385 per person."
A flight to Philadelphia is just the thing for a big-city getaway, with the plane ticket and three night stay less than $500.
Or a short drive south to either Austin or San Antonio could be in order. Gaines said both cities have great hotel rates.
"You can get something for just a little over $100 a night," she said.
A late summer cruise from Galveston is another great Labor Day deal.
"There is a four-night cruise by Carnival heading out on Sept. 4th for $329 per person," Gaines said.
Here are some more specifics from Gaines:
West Palm Beach: Flight plus three-night hotel stay at PGA National Resort & Spa for $385 per person (four-star) NOTE: This deal is part of Travelocity's 24-Hour Sale -- book by midnight.
Alternate West Palm Beach: Flight plus three-night hotel stay at Boca Bridge Waterfront Hotel for $408 per person (three-star)
Philadelphia: Flight plus three-night hotel stay at Marriott Philadelphia Downtown for $476 per person (four-star)
Salt Lake City: Flight plus three-night hotel stay at Escala Lodges at The Canyons Resort for $547 per person (four-star)
San Antonio: Sheraton Gunter Hotel on Riverwalk for $107 per night (four-star)
Austin: Sheraton Capitol Hotel for $116 per night (four-star)
Cruise: Five-night Western Caribbean cruise from Galveston on Carnival for $329 per person that leaves on Sept. 4