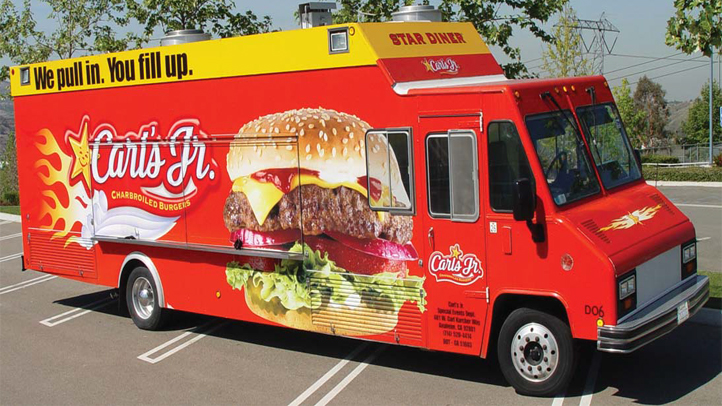 Carl's Jr, celebrating the opening of their 50th Texas location, is throwing some pop-up "Burger Breaks" with free samples of burgers, fries, and drinks.
That 50th location sits at 550 West I-30 in Garland and will open at 6 a.m. on Saturday, Oct. 15. Previous to that, though, you'll be able to snag some free bites at three locations.
On Wednesday, Oct. 12, the mobile "Star Diner" truck will stop at the Compass Bank location at SMU (6501 Hillcrest, Dallas) from 4 to 6 p.m.
On Thursday, the truck will hit Uptown at the corner of Lemmon and McKinney (3418 McKinney, Dallas) from 9 to 11 p.m.
Finally, on Friday, the Granada Theatre will host the final "burger break" pop-up from 10 p.m. to midnight.
Beyond the free burgers, Carl's Jr. will be spinning what they call the "Wheel-Of-Awesome" with coupons, t-shirts, and more prizes. We just hope the wheel has an option of "more free burgers west of Arlington because hungry NBCDFW.com staffers don't get two hour lunch breaks."