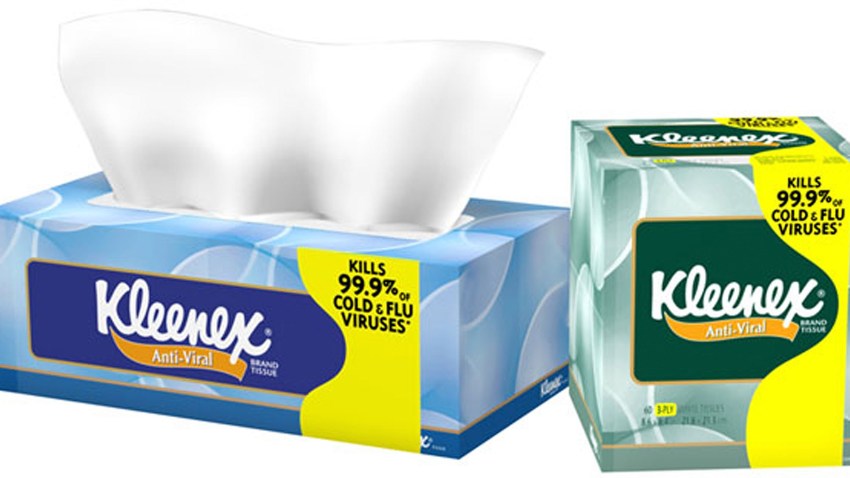 Who doesn't love a freebie?
Walgreens has several this week, here's how to grab 'em!
Freebie #1
Kleenex 85 count cube (Ultra Soft)
*Buy 3
- Use 50¢/3 coupon from the 10/4 Smart Source insert
- Use the $1/1 coupon from the November Healthy Savings booklet in the store (see details below)
- Use in-ad coupon to make these $1.09
= FREE + 23¢ overage for every 3!
A few comments on this deal:
Give the coupons in the order above - do not give your manufacturer's coupon first. It may stop the store coupons from the taking off the full amount.
You must purchase something for the overage in order for the $1/1 Wags coupon to take off a full $1 for each Kleenex you purchase.
The November Health Savings booklet is new & I only saw it in 1 of the 3 stores I hit tonight! It's very similar to the November Savings book - its the same shape, the inside coupons look similar, and the coloring (green) is alike. However, this booklet has a lady with 2 children on the front - not the Christmas ornament. Mine was located near the ads.
The in-ad coupon states a limit of 3. Your store will determine how many they will allow you to purchase...I did this deal 3 times tonight and each time I purchased at least 8 and there was not a problem. Pictures tomorrow!
The Walgreens coupons (2 for this deal) will automatically deduct the coupon value for each item you purchased. You do not have to have 3 Walgreens coupons for the 3 Kleenex that you are buying.
Even if you don't have the 50¢/3 coupon - this is a terrific deal at 9¢ per Kleenex.
Freebie #2
Ocean Spray Juice (Sale Price $1.99)
- Check the bottle for a $1 peelie coupon (all of mine had them at each store)
- Use $1 coupon from the November Healthy Savings booklet
= Free + 1¢ Overage (Make sure you buy a filler to cover this overage!)
Thanks, NWA Deals!
This is a great freebie..the juice on sale is the 100% Juice variety with no sugar added. Target currently has Ocean Spray on sale for $1.98 but this variety is not included.
Freebie #3
Glade Spray is currently on sale for 99¢ each (with in-ad coupon)
Here's how to land these for FREE...
Buy 6 Glade Sprays (9 oz) priced at $1.89 each=$11.34
- Use (3) BOGO coupons from the 11/1 Smart Source insert from the Sunday paper
- Use the Walgreens in-ad coupon to make them 99¢ each
- Use the $1/2 coupon from the Walgreens November coupon booklet
= FREE + $2.73 Overage (make sure you buy something to cover the overage or this deal won't work for you!)

***You can submit for the SC Johnson rebate to get a total of $5 back to make this an even better Money Maker!
Thanks, Hip2Save!
Freebie #4
Bayer Contour or Breeze2 Blood Glucose Meter @ $14.99, Earn $5 in Register Rewards
- Use $30/1 coupon from the 10/25 R ed Plum insert from the Sunday paper (You will not earn overage - the cashier will be prompted by the register to enter the full purchase price so it will deduct $14.99)
= Pay nothing & earn $5 in Register Rewards

...and don't forget there is a $5/$25 coupon in this week's ad. Some stores will allow you to use this coupon BEFORE other coupons while others will only allow you to use it AFTER all other coupons.