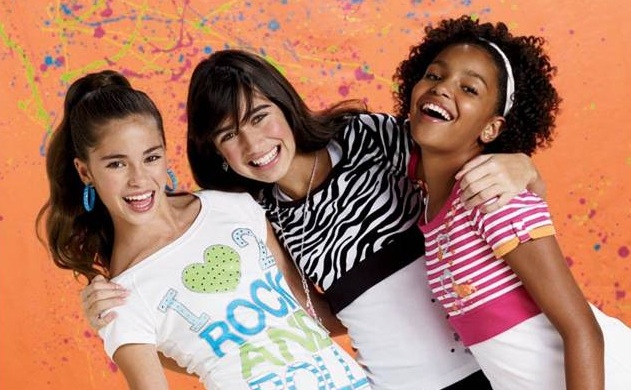 SUGAR AND SPICE: If your pint-sized fashionista views the cafeteria as her own personal runway, she'll find everything she needs for her next style show at Justice. With over two dozen stores in the Metroplex, there's bound to be one near you, stuffed to the pink and purple gills with tops, bottoms, glittered tote bags, jeweled headbands and more. Don't miss clearance deals online, either, like this Argyle Backpack marked down to $19.99 from $32 (OMG!).
BRAIN CANDY: The all-new B&N Kids Store by Barnes & Noble is every parent's (or grandparent's or aunt's or uncle's) dream. Looking for a fantasy novel for your tween-aged daughter? B&N Kids can hook you up. How 'bout a picture book for a precocious kindergartener who loves alligators? They can help with that, too. Advanced search options, countless titles and even expert picks for each age group make this online bookstore within a bookstore our favorite idea since Tootsie Pops.

BEST FRIENDS: Another sweet sugar-free treat is a fuzzy friend from Build-a-Bear Workshop. Check out adorable seasonal faves like the Autumn Hugs Bear, Pilgrim Turkey, and this cute-as-a-button Turkey Day Champ. Shop online or bring the little ones to your nearest Workshop so they can take part in the fun.

Copyright FREEL - NBC Local Media