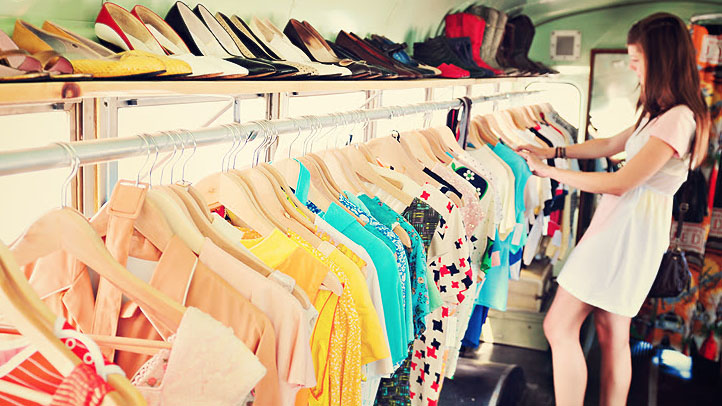 Get ready for an entirely original shopping experience.
Our newest boutique obsession is housed in a 1980's bus that can be found every weekend parked near Dallas' Hotel Belmont. The Vintage Mobile has arrived.
Proprietors of the traveling fashion destination, Kelsey and Jeremy Turner, are native Texans, and the mobile style concept is a reflection of their passion for responsible consumership.
The Turner's love the fact that, since all the items found in the giant green bus are well-curated vintage pieces, their collection doesn't feed the need for creation of more "stuff."
Expect to find traditional vintage fare like cowboy boots and concert tees along with ultra-cool sunglasses and feminine dresses.
The Vintage Mobile will be installed in the parking lot of Smoke restaurant, 901 Fort Worth Avenue, each Saturday and Sunday from 11 a.m. to 4 p.m.
Copyright FREEL - NBC Local Media