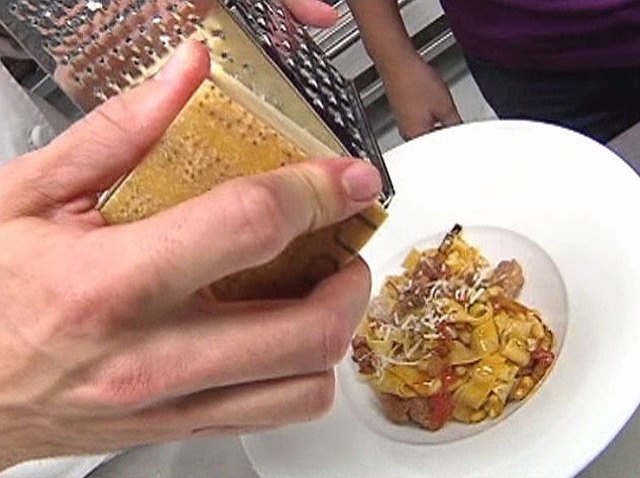 Nonna is a quaint, two-room restaurant across from Whole Foods in Oak Lawn that has thrived off of word of mouth buzz. The menu changes daily and doesn't cater to diners who expect standard meatball and spaghetti "I"talian food.
"Philosophically I wanted to approach it the same way they would in Italy," said chef and owner Julian Barsotti of his culinary philosophy.
Another essential component of his philosophy is keeping Nonna's ingredients local. Organic squash blossoms, eggplants, tomatoes, herbs and brightly colored peppers are delivered daily from a garden several miles away. And it doesn't stop there.
"We get petite shitakes that were cultivated in Dennison, East Texas lady cream peas and heirloom tomatoes that I got at the market last week, which we slow roasted and then made a sauce out of," said Barsotti.
We expect a restaurant named after the owner's grandmother to throw tender loving care into every dish prepared in its kitchen.
"The name thing is important, especially with Italian names. Not just meaning grandmother but grandmother-style cooking," said Barsotti.
Something else that's important to Barsotti, who visits Italy regularly to eat and enjoy its culture, is keeping the menu new and fresh. That way diners are privy to newly inspired dishes daily.
"There's a lot of passion that goes into the idea, the concept ... everything about the experience hopefully shows through," said Barsotti.
Ready to make your own grandmother-style Italian at home? Click here for Nonna's recipes and for other ways to Gourmet Yourself.
Nonna
4115 Lomo Alto Dr.
214-521-1800
nonnadallas.com