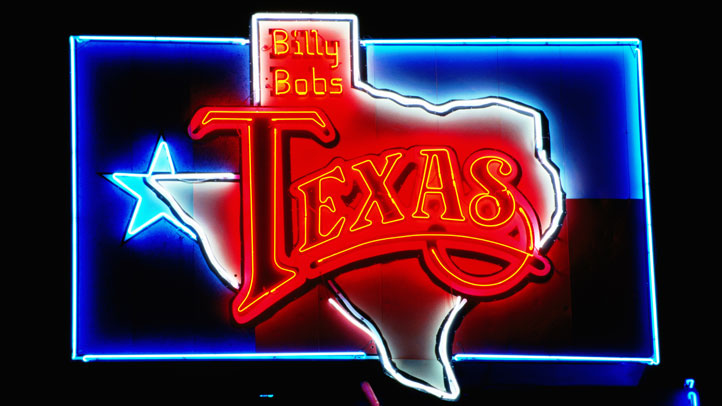 Roughly 35 million beers have been sucked down at Billy Bob's in Fort Worth.
But don't worry, that wasn't all in one night. That was over 30 years.
Dubbed the "World's Biggest Honky Tonk," Billy Bob's celebrated 30 years in business with a Texas-sized bash Thursday.
Dignitaries, tenured workers and a few big performers even showed up to tip their hat to the Fort Worth landmark.
"I certainly owe the house that I live in, the education of my children, the car that I drive and just about everything else to these people," country music artist Pat Green said.
His "Live at Billy Bob's" album propelled him to country stardom.
"I grew up as a kid seeing Mark Chesnutt and Merle Haggard and all these great acts, you know," said Kevin Folwer, a regular on the big stage at Billy Bob's. "When you finally make that transition to the other side of the stage, looking out there, it's just a real awesome experience."
Pam Minick is the face of Billy Bob's and said she invited every act that has taken the stage to come celebrate.
Some of the names that have performed there (but not confirmed to show up) are Willie Nelson, Toby Keith, Merle Haggard and Randy Travis.
The party benefited the Friends of the Fort Worth Herd, the group in charge of the twice daily cattle drives through the Stockyards.