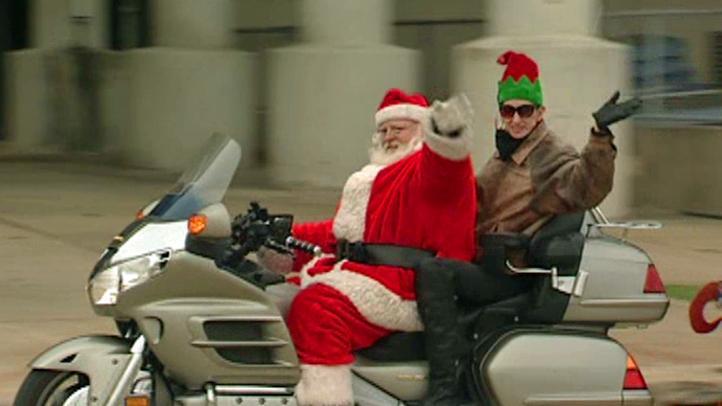 Thousands of bikers took to the streets of Dallas and Fort Worth for the 11th Annual Big Texas Toy Run on Sunday afternoon.

Bikers in Fort Worth started their route from Gateway Park, while Santa led the pack of bikers on their route from the Dallas Convention Center.

Police escorts helped the parade of motorcyclists of all kinds make it to QuikTrip Park in Grand Prairie.
The toy run raised more than $450,000 in toys and more than $108,000 in cash. According to The Big Texas Toy Run Facebook page, 5000-6000 bikes total ran the route.

This year the toys were handed out to special needs children from Tarrant County Mental Health and Mental Retardation and Dallas County Metrocare Services.
"The stereotype for most bikers is 'ew, it's a biker, stay away from 'em,' but bikers got the biggest hearts of all," said Big Texas Toy Run volunteer Todd McEvoy. "You know. if there's ever any kid or family in need, it's usually the bikers that step up."

Some of the bikers dressed up, while others competed for best decorated bike.

No word yet on the official number of bikes involved Sunday.
More: The BigTexasToyRun.com