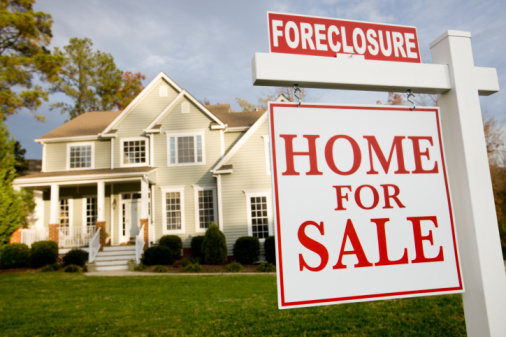 Real estate agents say auctions have become one of the most popular ways to get foreclosed homes at rock-bottom prices.
Dallas Realtor Rene Moore, who strictly works with foreclosed homes, said she has never been so busy.
"I can't take anymore listings," she said. "I work with so many banks, and it's gotten to the point where they ask me, 'How many can you take this month?"
Dallas foreclosure listings are up from the same time last year, but the market is balanced, and sales were up in June, said Bill Head, a spokesman for the Metro Tex Association of Realtors.
Real estate agents said they expect the market to get worse before it gets better. Banks put moratoriums on foreclosures in late 2008 and 2009, but many of the moratoriums are changing or expiring.
"I think we are going to see a lot of new foreclosures started in the fourth quarter of this year and especially in the first quarter of 2010," said Cody Farris, a real estate agent for Prudential.
Banks are desperate to get rid of properties, and many are opting to sell them at auctions.
"The auction is the best, fastest, easiest (and) most profitable way to go, because once it's gone to auction, that's just rock-bottom prices there," Moore said.
People looking to buy can save thousands on homes at auction, Moore said.
For example, Moore has a foreclosure listing on Forest Lane in North Dallas, a neighborhood she said is coveted by buyers. Homes surrounding the listing sell for $400,000 and more. But bids for that home will start at $99,000 at auction.
But real estate agents said how much a home sells for depends on the home, its condition and how many buyers show up to the auction and place bids. Bidding wars can quickly raise the price of a home.
Real estate agents also said buyers should do research on the homes they'd like to bid before placing bids because homes at auction are sold "as is."
"It's not unusual to find properties that need foundation work (and) roofing repairs in addition to the normal cosmetics," Farris said.
But if a buyer does their homework, buying a foreclosed home can be a good investment, according to real estate agents.
Hundreds of Dallas/Fort Worth homes will be up for auction on Saturday at the Hyatt Regency Dallas. The listings can be previewed at auction.com.