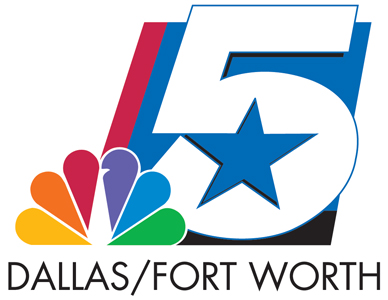 Loved sharing today's deals with you - tune in every week for a snapshot of what's hot in the couponing world (yes - there is a couponing world - welcome to it!)
Here's the scoop:
KROGER
Kick OFF to Savings Event: Receive $5 off when you buy 10 participating items using your shopper's card. Not all 10 items need to be the SAME item, but they must be particpating items. Look for the yellow & black signs near the products.
Remember - most Kroger's will only double/triple up to 3 of the same coupon. You will have to strategically plan your transaction to ensure you don't run into issues. For example, only use (3) 50¢ Quaker coupons in one transaction...otherwise the 4th one will NOT be doubled. This is just an example!
My favorites:
Philadelphia Cream Cheese 99¢ (after event savings)
- Use the $5 off 5 printable coupon here
= FREE (yes, all 5!)
Coffee Mate Coffee Creamer $1.39 (after event savings)
- Use the 75¢ printable coupon here (must register first)
= 64¢ each
Nabisco Go-Packs 50¢ (after event savings)
- Use the $1/2 coupon from the 9/26 SS
= FREE (must buy in increments of 2 to use the coupon)
Coca Cola 2-liters 79¢
ALBERTSONS
Special 10 for $10 sale + you get another 3 for FREE!
Participating Products include:
Van Camp's Beanee Weenee
Wolf Brand Chili w/ beans
Banquet Frozen Meals
ACT II Microwave Popcorn
Chef Boyardee canned pasta
Rotel Diced Tomatoes
Crunch 'n Munch
Swiss Moca
Hunt's Tomatoes
David Sunflower Seeds
Banquet Fruit Pies
Hunt's Pasta Sauce
Hunt's Pudding Snack Pack
ACT II Popcorn 77¢ (after savings)
- Use 40¢ coupon from the 9/26 SS
= FREE + 3¢ in overage
Hunt's Tomatoes 77¢ (after savings)
- Use 45¢/3 coupon from the 10/3 SS
= 47¢ each
Wolf Brand Chili w/ beans 77¢ (after savings)
- Use 50¢/1 coupon from 9/12 SS
= FREE + 23¢ overage
CVS
Revlon Nail Polish $3.99/Earn $3 in ECB's (limit 6)
- Use $1 coupon from 9/12 SS
= FREE (after coupon & ECB's)