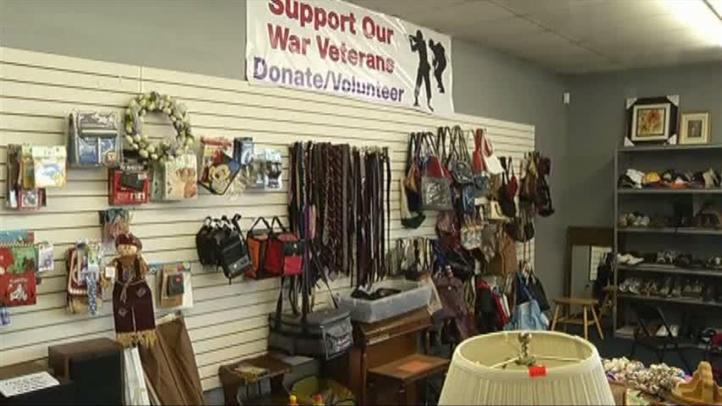 While some stores are about making a deal, but the Veteran Thrift Store in Arlington is about making a difference.
"This is kind of like my ministry work, something that I've always loved to do," said Randolph Brown, a Vietnam era veteran who opened the thrift store on Arkansas Lane with his wife.
If the Veterans Thrift Store is Brown's ministry, then supporting vets is his mission.
The store's sales benefit vets, helping with everything from employment and VA benefits to counseling and housing.
"When vets come out they're finding themselves displaced and not finding any sort of direction in life. This is our mission to give them some type of direction," said Brown.
Brown says when he completed his military service in 1988, he struggled to get his disability benefits from Veterans Affairs.
"Those veterans that come back and don't have a job and the job is no longer waiting for them when they come back because the company closed down or the economy has hit it so hard, you know, that's where we can make a difference," said Vicki Riley, a volunteer at the store.
Brown says he and his team of volunteers are not thrift store experts, and could use help easing into the thrift store business, ultimately helping veterans.
"We want to make sure that we're pricing the items right, make sure that we're marketing it correctly, finding sponsors that can help us with our overhead while we are growing," said Brown.
Brown's goal is to employ and pay vets to work at the store, before helping them move on to other jobs.
"We want to build something that veterans – when they look at the Veterans Thrift Store, they know that this is store is for them and designed for them,"said Brown.
Arlington Veterans Thrift Store
1304 W. Arkansas Lane
Arlington, TX 76193
www.veteransthriftstore.org

Winter Hours:
Monday - Friday: 9 a.m. to 6:30 p.m.
Saturday: 9 a.m. to 5 p.m.
Sunday: 11 a.m. to 5 p.m.